Looking to get Comme at H&M on November 13, 2008. Here are your best bets in Canada.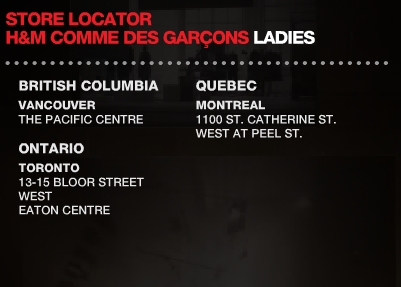 You can view some of the collection at The Fashion Spot. Leave a comment if you want an invitation to join.
I'm not sure what my plan is yet or if I'll even bother.