I'm not going to lie, Instagram definitely influences my purchases. Case in point, the woven blanket. I discovered American companies like Slowdown Studio and BFGF. Slowdown Studios collaborates with artists to "create living, breathing works of art that are both functional and beautiful" while BFGF is the work of solo artist, Lilian Martinez. Both companies make beautiful woven throws and other textile based products. Out of the two, BFGF is my favourite as Lilian often features black and brown women in her designs. Money prevented me from purchasing anything. Shipping costs and the exchange rate would push these throws close to $300 CAD. Luckily, I discovered a beautiful Canadian alternative.
Calica is a collaborative textile studio based in Toronto and Halifax. They sell a small collections of throws and scarves. I can't remember exactly what Instagram account introduced me to Calica, but I was now obsessed with their throws that are woven in North Carolina.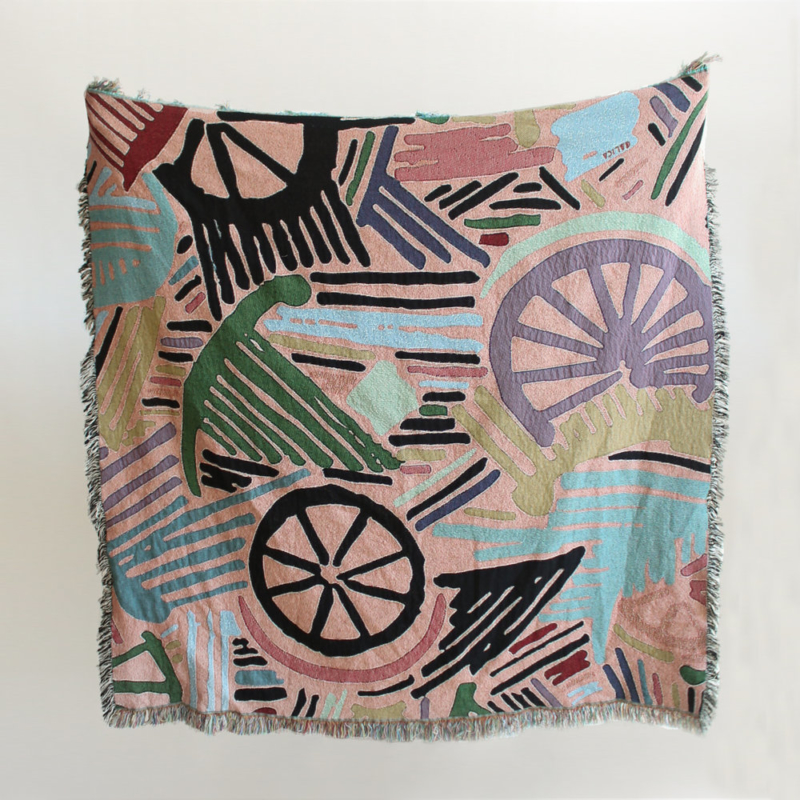 I didn't order the throw online, I made a trip to the One of a Kind show last December. I was able to see the throw in person and saved on shipping. The quality of this blanket is fantastic. It's heavyweight and incredibly detailed. The design isn't a print, it's woven and gorgeous! It felt luxurious. After a few months of owning this throw I can completely say I'm in love and it's going to make such a great summertime blanket.
I was thinking about the imagery to go with this post and how I could make it more fun. Yes, I have a standard product shot that I've taken from the Calica site, but what could I take with my DLSR. How could I show the details that made me fall in love with this throw. So, what's better than a blanket? My cat being cute on a blanket! Getting close to her would ultimately show off the blanket too.
This is my first "i got"post in several years. The same rules apply, these are items I've purchased with my hard earned money and stand behind,