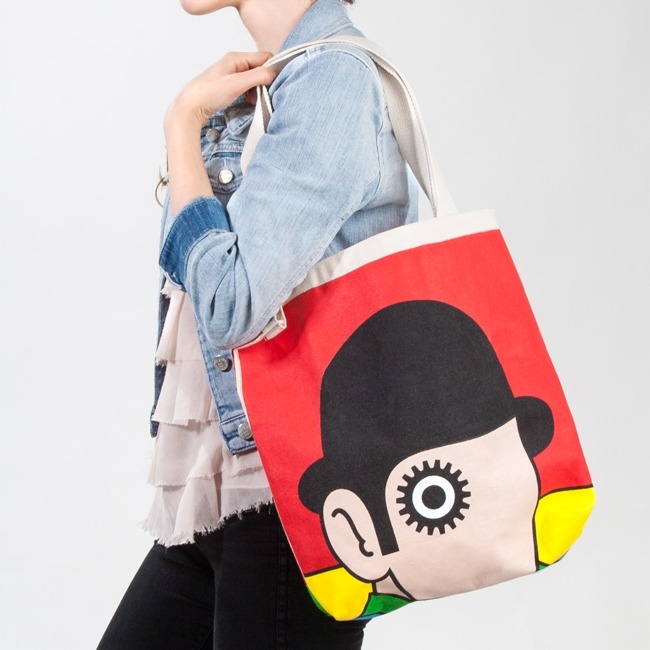 A Clockwork Orange by Anthony Burgess is one of my favourite books. I re-read the book and watch the Kubrick movie it every couple of years. The art by David Pelham from the 1972 Penguin softcover is my favourite rendition of the book's cover. A quick Google Image Search on "a clockwork orange book" will give you a list of other covers and it's easy to see why David's work is so iconic. You can see some other famous David Pelham covers over at Flavorwire.
So when Out of Print Clothing created their A Clockwork Orange series using this iconic cover image I had to own it. I purchased the grey A Clockwork Orange sweatshirt and it's easily the most commented on piece of clothing I own.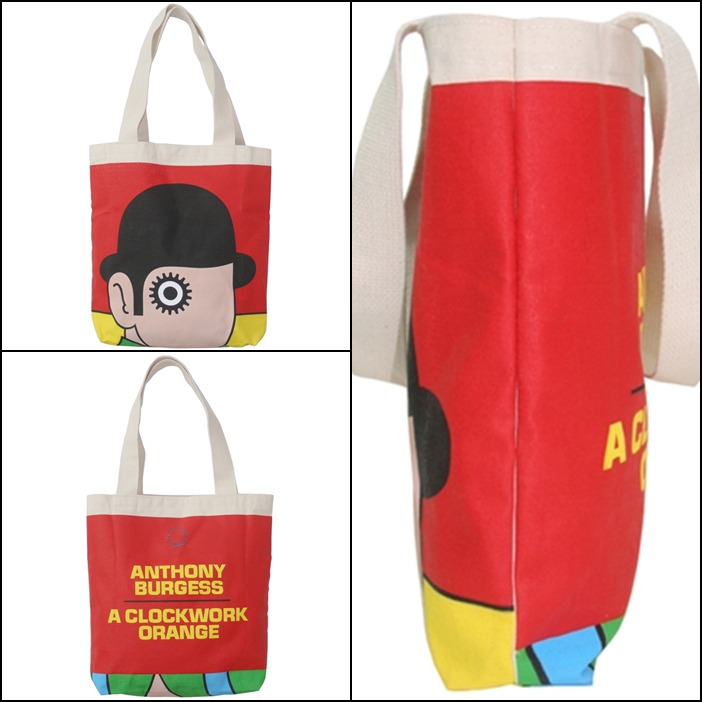 The shirts and phone cases are great too but the A Clockwork Orange Canvas Book Bag is calling my name. Now, I have no damn need for another canvas bag, I have a closet shelf full of them but I just can't resist the all over print of this bag.
You can buy the A Clockwork Orange Canvas Book Bag online at Out of Print Clothing for $18 USD plus shipping.
Out of Print Clothing is a US based company that "celebrates the world's greatest stories through fashion". For every product that is sold, a book is donated to their partner Books for Africa.
images: outofprintclothing.com