It's always fun to watch a debut unfold before you. Tara Rivas unveiled the Fall Winter 2015 collection from her newly minted womenswear line, TMR Collection. Tara began her career altering store bought clothing and after years of that she made the jump into creating custom clothing for herself. This collection is the logical conclusion to those efforts.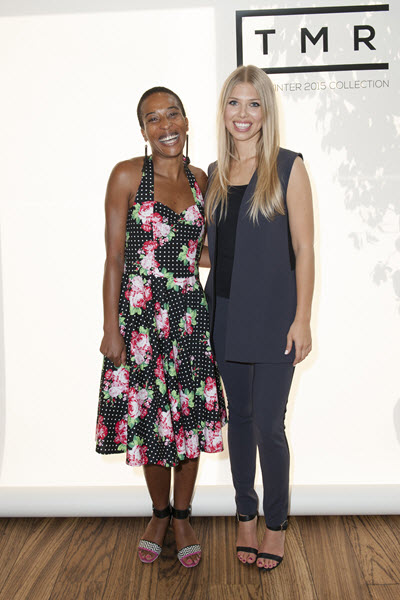 "I want to create collections that offer women maximum style with minimum effort," said Tara Rivas, founder and designer. "My desire is to create clothing that makes women look and feel good."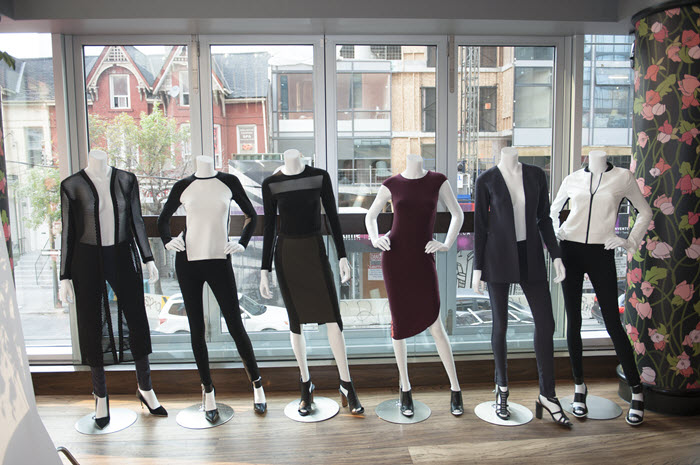 For her first collection, Tara has wisely focused on a tight edit of beautifully made foundation pieces that can easily be integrated into anyone's wardrobe. She's taken classic pieces and added a bit of flair which makes her collection both stylish and office appropriate. Pleather inserts and mesh detailing bring the style and sex appeal to the garments. In addition to pleather, Tara uses triacetate crepe, bamboo and rayon. The entire collection is produced in Toronto and uses locally sourced fabrics.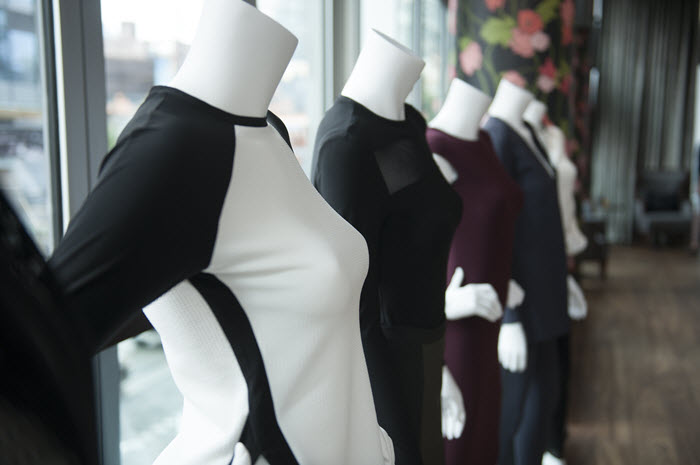 Lets take a look at my favourite pieces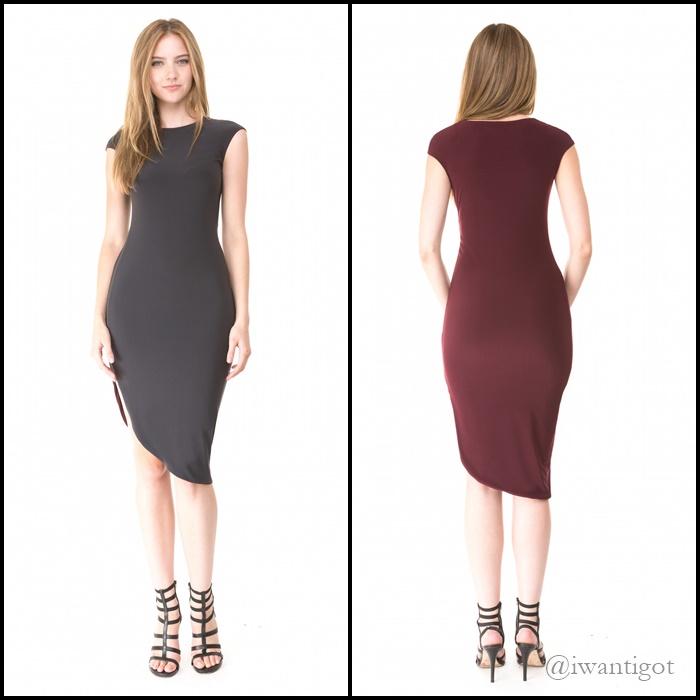 Portland Reversible Dress. The reversible dress isn't a new idea but it's beautiful to see it done well. This dress looks great on all shapes and it's perfect for travelling. Nice little bodycon number.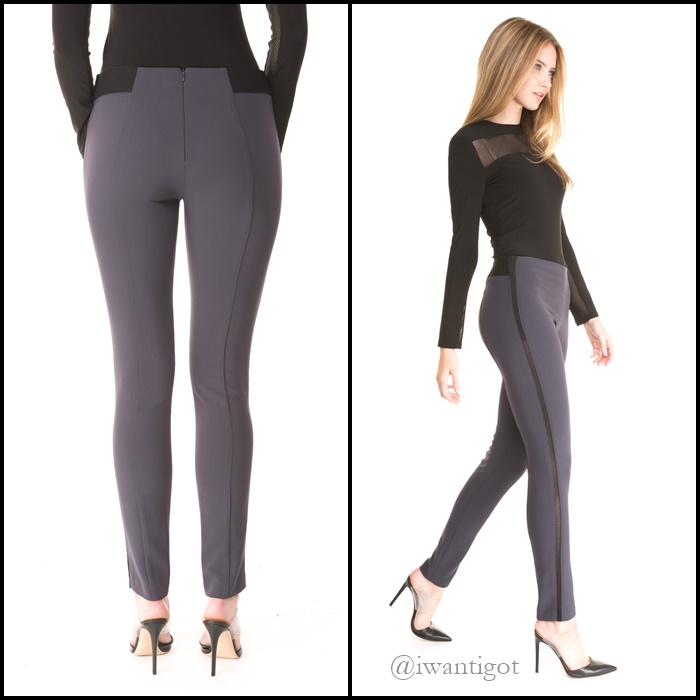 I love the subtle mesh details on the Madison Pant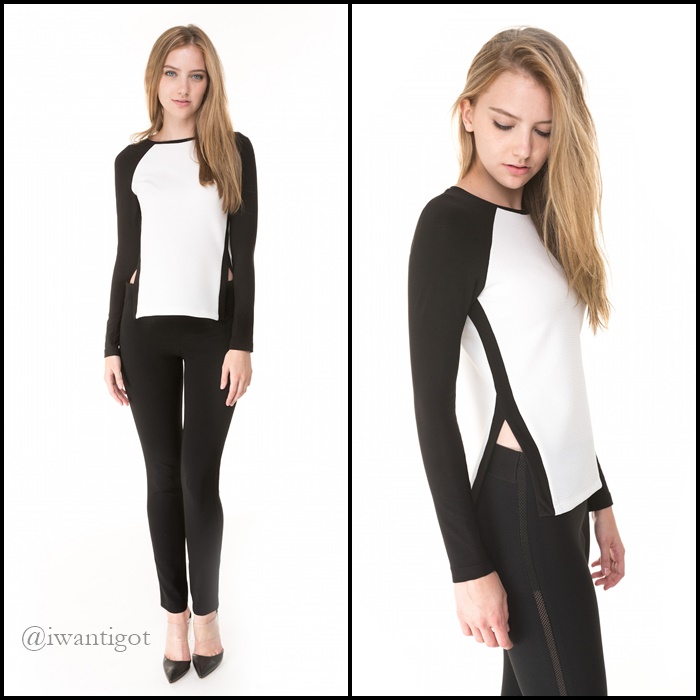 Liberty Top takes the raglan top and adds some perfect side slits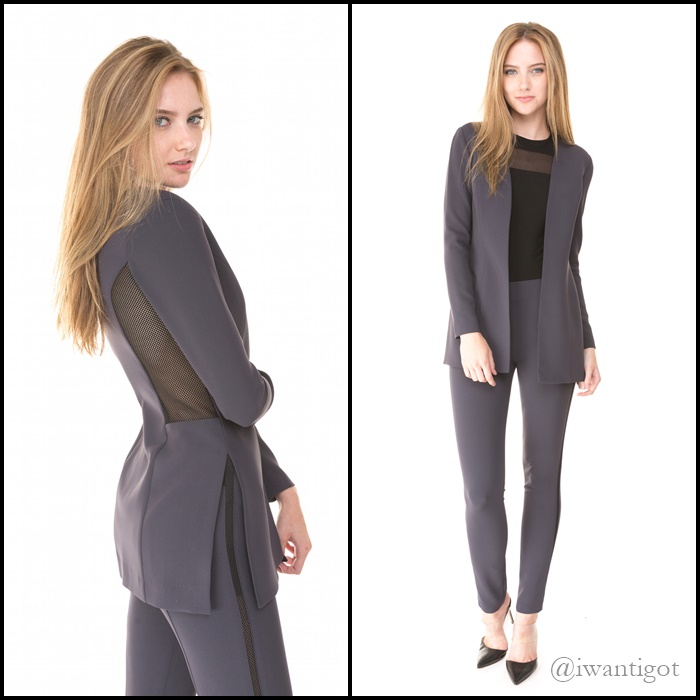 The Davenport Blazer is business in the front and party in the back. The strategically placed mesh panels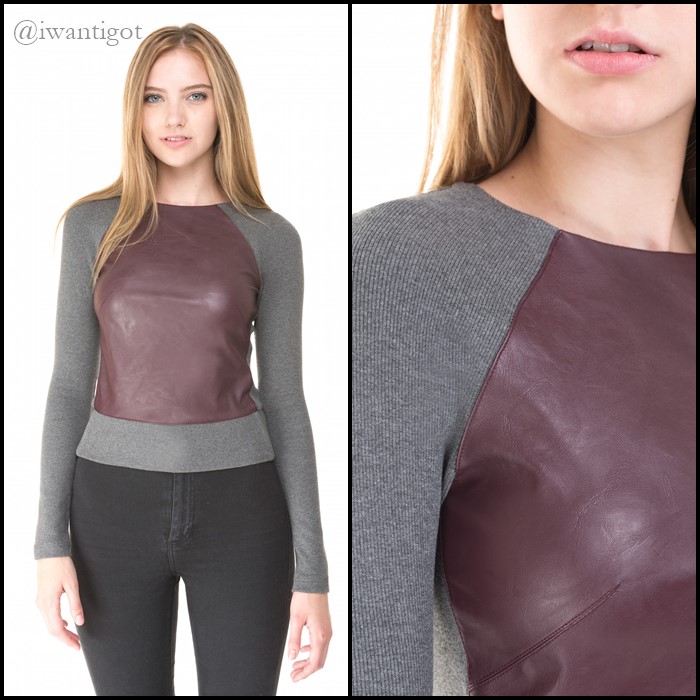 The Brant Top is a great texture clash.
Prices range from $160 to $320 and is available online and at Shopgirls.
Photo credit: Mauricio Calero / Ryan Emberley Photography