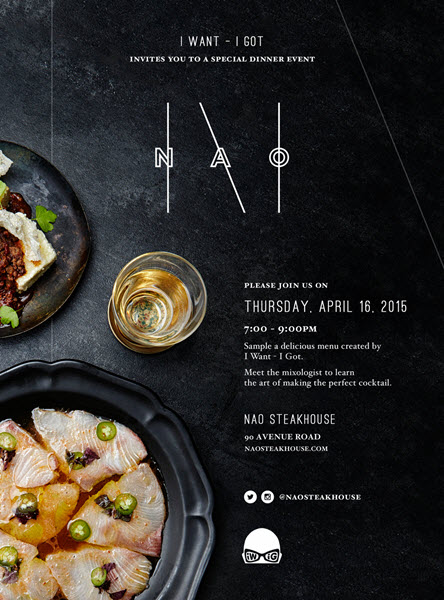 Nao Steakhouse teamed up with me, Sidewalk Hustle and The Soles of My Shoes on a special dinner event in which we invited some of closest influencer friends to experience the food and cocktails of this modern steakhouse. Nao sources its cuts of meat from top local and global producers and accents them with spices and flavours of Asia-Pacific. I invited my good friends Andrew Sardone, Editor of Globe Style Advisor and Philip Sparks, a Toronto based menswear designer.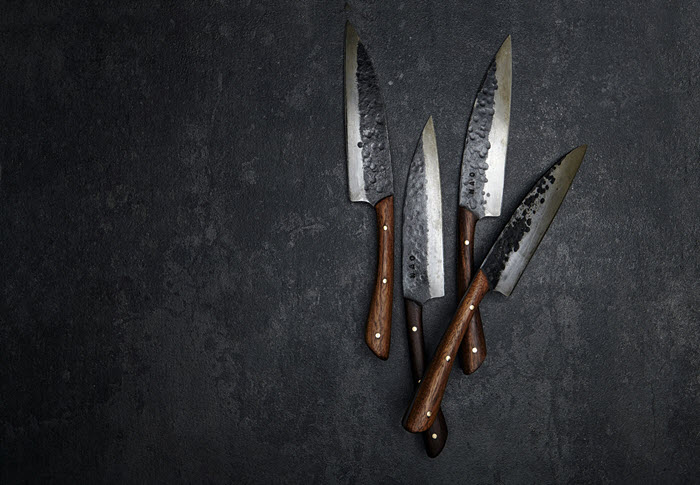 Executive Chef, Stuart Cameron prepared a wonderful menu that gave everyone a chance to try the variety of dishes on the menu. Here are all the mouthwatering details. We were excited for the epic experience the menu hinted at.
First course
Tuna Tartar – Wasabi Leaf + Avocado + Puffed Rice + Wasabi
Lao Raw Beef Tartar – Squid Ink Chip + Kaffir Lime + Chili
Binchotan Grilled Shishito Peppers – Amabito No Moshio Salt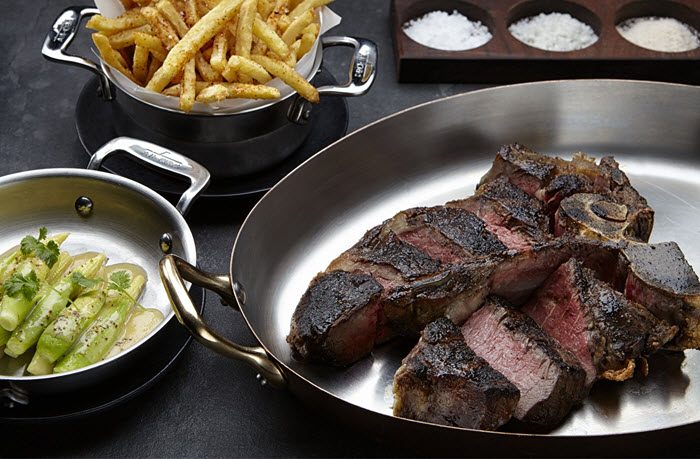 Second Course
24 Oz Strip Loin – Dry Aged 40+ Days USDA Prime, Nebraska, USA
Whole Branzino – Red Yuzukosho Marinade + Ponzu Brown Butter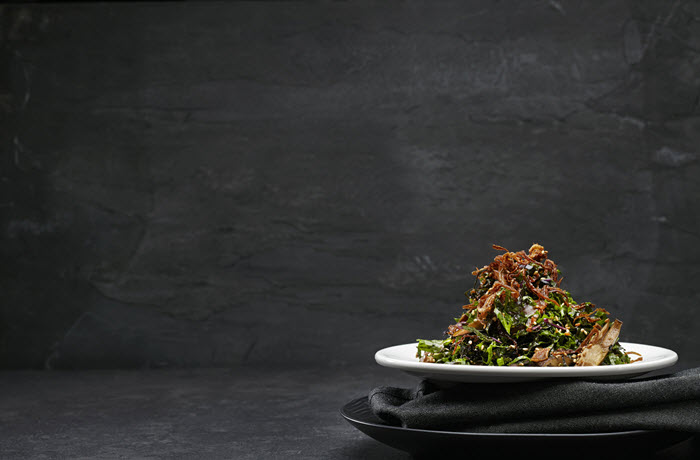 Sides
Seasonal Mushrooms – Pickled + Crispy + Roasted + Rayu
Crispy Vidalia Onion – White Soy Sour Cream
Shredded Kale Salad – Pickled Shiitake + Spicy Sesame Dressing + Fried Shallots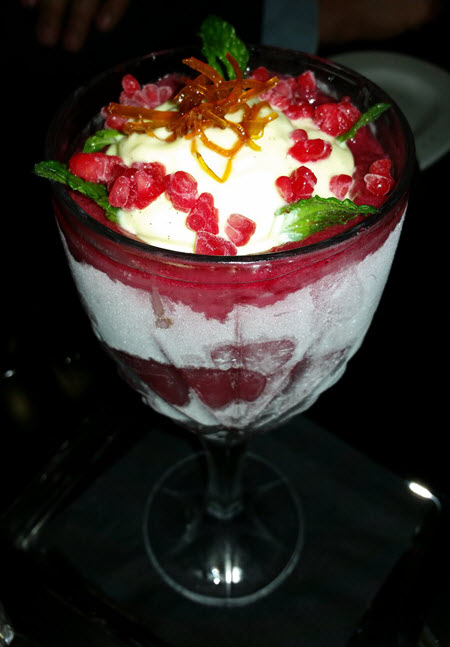 Desserts
Baked Alaska – Coffee Ice Cream + Mocha Sauce + Meringue
Chianti Wine Raspberry Sorbet – Vanilla Crème + Mint + Candied Lemon
Nao has two levels but we were seating on the ground floor at a large table. I called it the "look at me" table as we seemed to be on display for everyone. Nao is great place for people watching. The crowd skews young professional and up. The bar area was busy with customers having a few cocktails and chatting it up. The two floor setup is great because if you want a quieter dinner you can eat upstairs away from the hustle and bustle of the bar. It was a Thursday night and the place was packed. I think there might have even been some Toronto pro athletes in the place.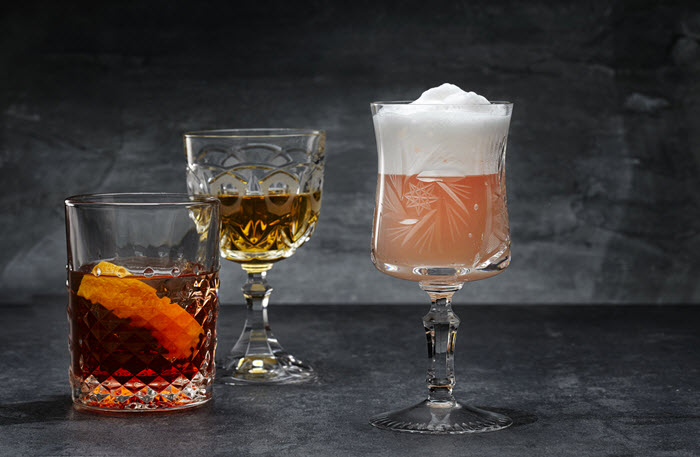 We started with some cocktails created especially by Nao's master mixologist. There is a lot of variety on the menu that's sure to please rye, bourbon, vodka and gin drinkers. Love sake and tequila, Nao has you covered too. The cocktails are presented in vintage glasses that are super adorable and unique. You almost want to stick them in your bag and take them home with you. I know what you are thinking and the answer is No, not that this event. Actually, Nao has amazing branded Japanese steak knifes that you'd wanna take off with too. No, no we didn't do that either.
We got settled in with the drinks and then the mountains of food for the First Course started coming. At Nao, Beef Tartar is prepared right at the table. This type service gets me every time; it's a great interactive experience for the customer. Unfortunately, the Beef Tartar was the only item of the night I didn't like. I love Beef Tartar but I felt Nao's was a bit to saucy for my tastes. Tuna Tartar and Binchotan Grilled Shishito Peppers are some of my favourite things so I enjoyed those options immensely. We squealed at the arrival the mains and sides. Andrew and Philip loved the 24 Oz Strip Loin, remarking on how it was the best piece of beef they've ever tasted. The Whole Branzio with Red Yuzukosho Marinade + Ponzu Brown Butter was exceptionally delicious and the presentation was out of the world. They spilt the fish along the belly and then laid it flat. I've never seen whole fish presented that way before. The sides, like everything else at dinner, were excellent also.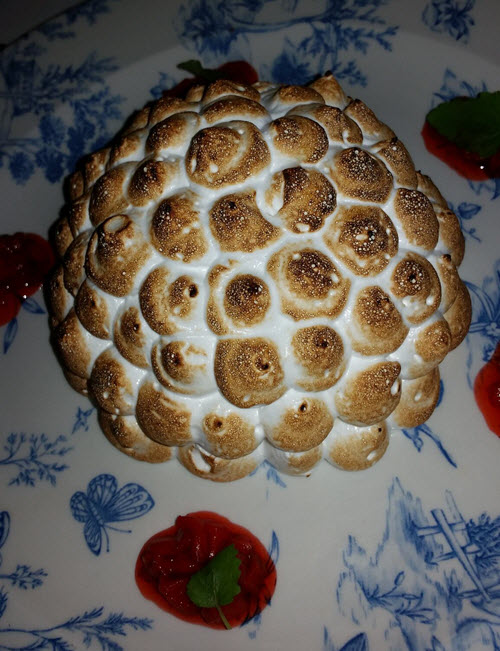 Now, I know I'm supposed to be gushing about how great the steak is at Nao and it really is great but it's really all about the heavenly Baked Alaska!
It's one of those desserts that I've seen it in photos from as long as I can remember. It's an unbelievable feat of nature. How does the ice cream stay cold in the oven?!!!!!! I didn't know anyone growing up who made them and none of my Caribbean family touched the stuff. That being said, there was something so appealing about this mysterious dessert to my young self. I can't believe it took me this long to finally indulge and let me tell you it lives up to the damn hype. If you go to Nao, the Baked Alaska is a must. It's beautiful and delicious; I didn't want to eat it. I wasn't expecting the Chianti Wine Raspberry Sorbet to rock my world but it did.
Overall, we had a really great time. The service and food was excellent. The Baked Alaska is a must and I'll be back to get that into my life again. Thank you to the Nao Steakhouse staff for their hospitality. And a massive thank you to Executive Chef, Stuart Cameron for the great meal.
Nao is located in Yorkville at 90 Avenue Road, Toronto.
images: Courtesy of Nao Steakhouse, myself