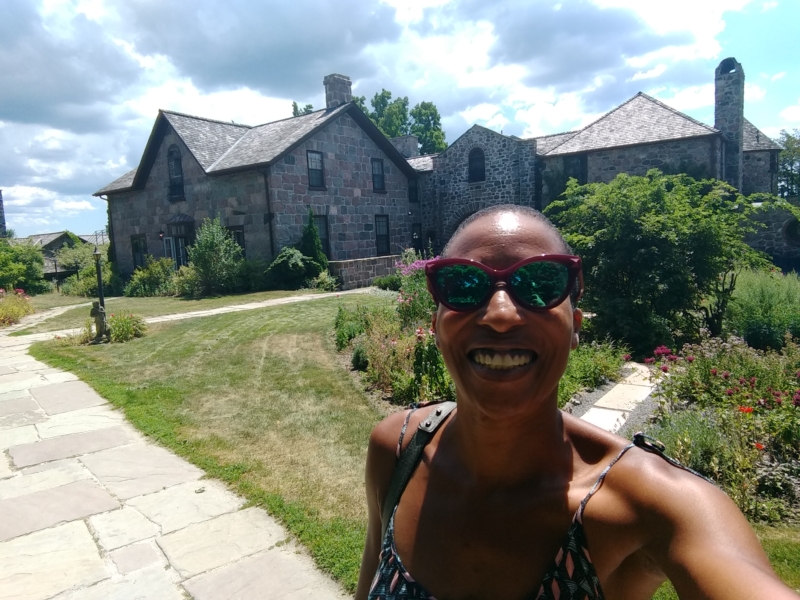 "The next best thing to the enjoyment of a good time, is the recollection of it. ~James Lendall Basford"
I like to have souvenirs of my good times. They help me transport to that past moment and relive it once again. Technology has made the accumulation of memories so very easy these days and I've taken full advantage of this. High quality photos, video and audio is available to everyone using today's advanced smartphone technology. Motorola and I have teamed up this summer so that I can share with you on how I #NeverMissaMoment thanks to the Moto g4 plus and the Moto 360. The #NeverMissAMoment campaign challenged me to devise a summertime adventure to share with you.
There are so many possibilities when presented with a challenge like this but there is one place I couldn't get out of my head:
Ste. Anne's Spa
. It's one of my oldest bucketlist items. When I was first discovering the joy of the spa experience, I learned about this award winning, all-inclusive spa resort situated in the Northumberland Hills of Ontario. People who went raved about it. However, when given the choice of Ste. Anne's Spa or my yearly Whistler trip or Barbados the spa lost out every time. With Motorola, the perfect storm of opportunity presented itself and I was finally going to get Ste. Anne's Spa experience.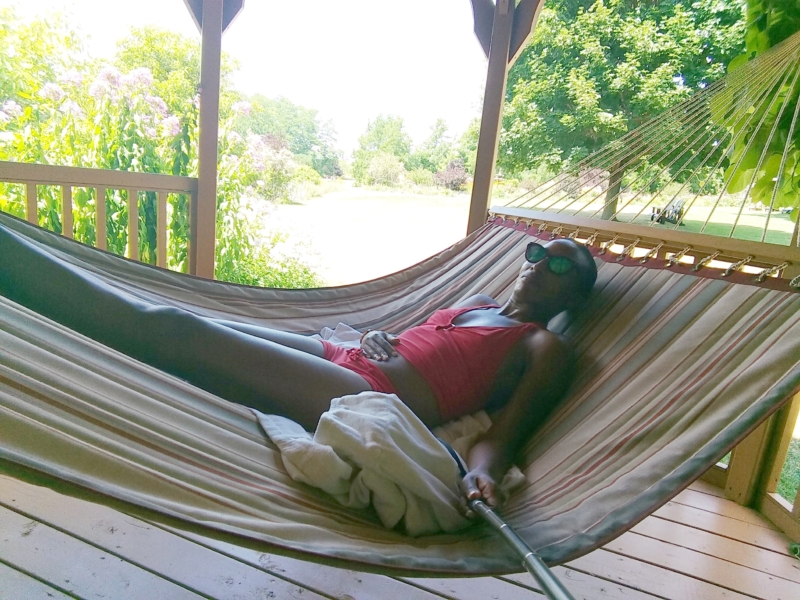 It lived up to all my expectations and more. I have an obsession with hammocks and one of the first things I saw on the property was this two-person hammock under a gazebo with wind chimes. I was in heaven. Hammocks were placed strategically around the property. This was the place for me. It was so easy to find quiet little spots away from everyone even though the spa was pretty booked up. The spa is on 400 acres of farm land and they have several trails on the property available to guests.
There are more than enough hot tubs, saunas and stream rooms on the property for everyone to enjoy. I was surprised at how quiet they were, especially the gorgeous outdoor grotto. It's a testament to great design that you can feel alone while surrounded by many people.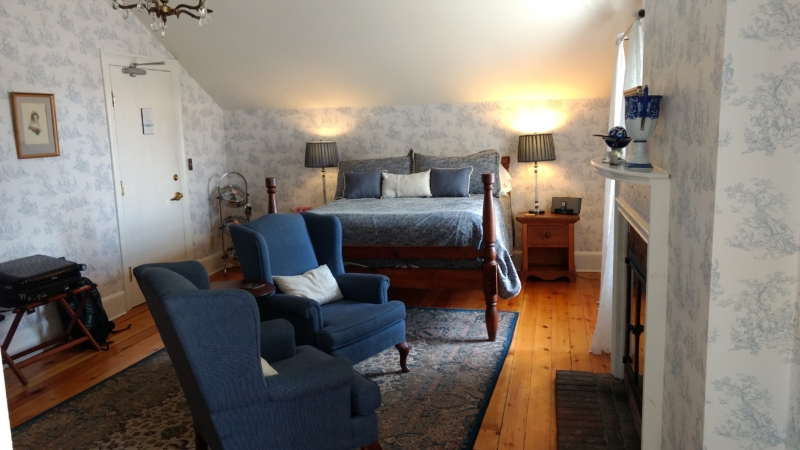 You can go to the Spa for a day but the magic happens when you book their overnight packages. The resort is all inclusive so they provide breakfast, lunch, afternoon tea and dinner. They don't serve alcohol but encourage guest to bring their own to enjoy with dinner. I was in a room off the main building called the Blue Room (yes, it had was full of beautiful blue things) but guests with large groups can book several of the private cottages found on the property. I had a magnificent sleep-in that room. I always realize the sleep injustice I'm doing to myself at home after perfect nights like ones experienced at Ste. Anne's Spa.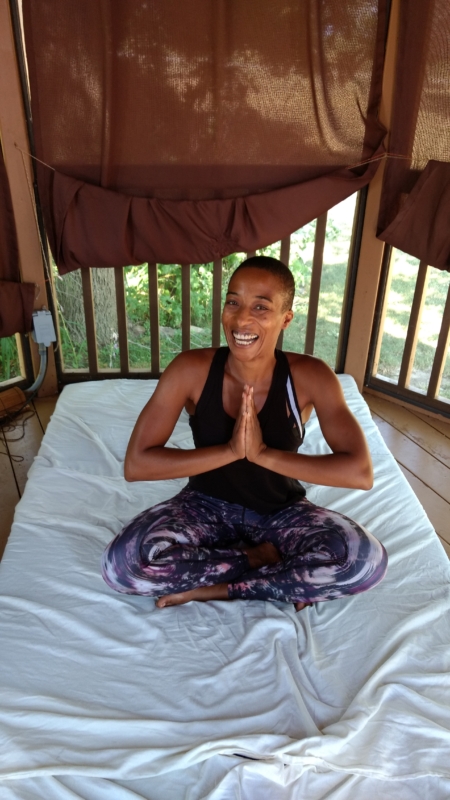 Ste. Anne's Spa introduced me to the magic that is Thai Massage. I was taken to an outdoor gazebo for my massage treatment. Ste. Anne's Spa has several gazebos available in the summer for outdoor treatments. It's absolutely magical being outside listening to the sounds of nature while the wind gently blows around you. My second treatment was the Contouring Mud Stone Wrap which is like a mud wrap and hot stone massage in one. There is something about being wrapped up like a burrito to stew in botanicals that is just wonderful. The final product of super soft skin is great but I love the whole process. I have high praises for the staff, their welcoming and unpretentious attitudes were very refreshing.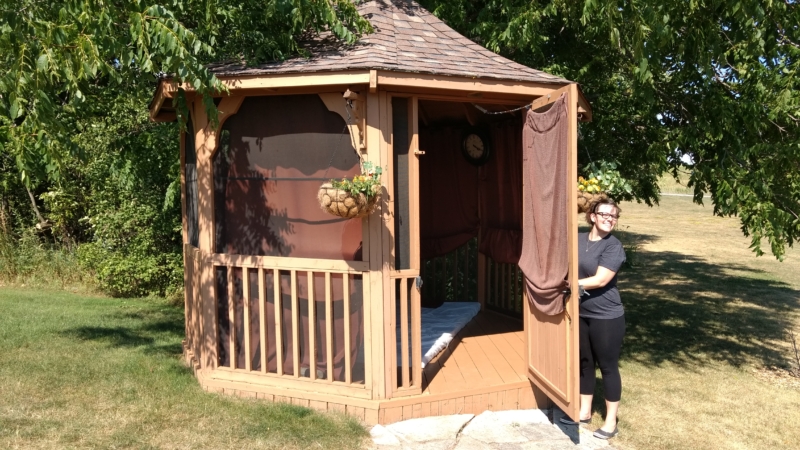 My smartphone is so important to me for capturing my memories. I don't carry a digital SLR so having a smartphone with a high quality camera is a must. I capture most of my photos with my smartphone so I need something that takes great photos quickly and easily. The Moto g4 Plus has a great 16MB camera. It took awhile to get used to the camera but I expected that. I haven't explored the Professional mode options of the camera but I'm very happy with the results I'm getting on auto-mode. The quality of the action shots is incredible. I take a lot of photos of me in motion and the Moto g4 Plus delivered the most clear action shots.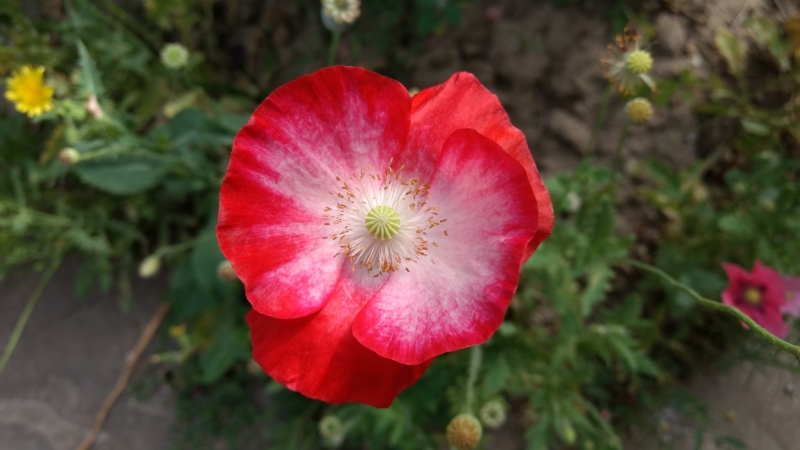 Its macro-mode is pretty great too as I tested it at Ste. Anne's Spa on their beautiful flowers. The details produced by the camera were pretty astonishing as I could see the tiniest details on the poppies so clearly. One of the few Motorola apps on the phone is for gestures. The camera and flashlight gestures are pretty damn handy. I'm don't normally take advantage of these options in other phones but Motorola managed to make them seamless. I use the camera gesture a lot to capture those fleeting moments without wasting too much time getting to an app. I definitely had my smartphone out more than the average person and the spa encourages you to leave it in the room to escape the outside world. The camera gesture really helped in keeping my rampant smartphone use discreet. I'd whip out the Moto g4 Plus from my robe pocket, quickly snap a photo and put it back. Very handy. Ste. Anne's Spa is so beautiful, I had to document my time there. I'm very bullish on this camera!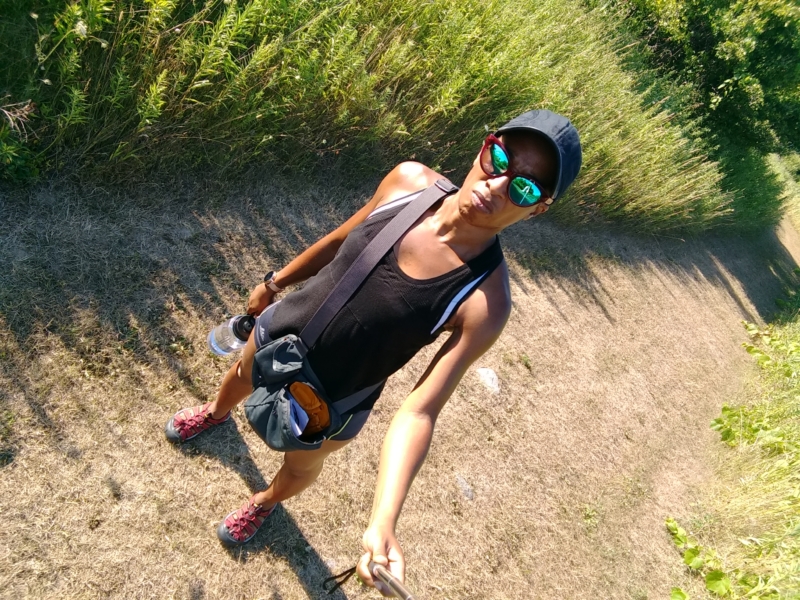 I tried to take advantage of everything available to me at Ste. Anne's. I did a yoga class an incredibly beautiful studio. Large windows allowed the summer breeze to pass through and the sounds of the wilderness to surround our practice.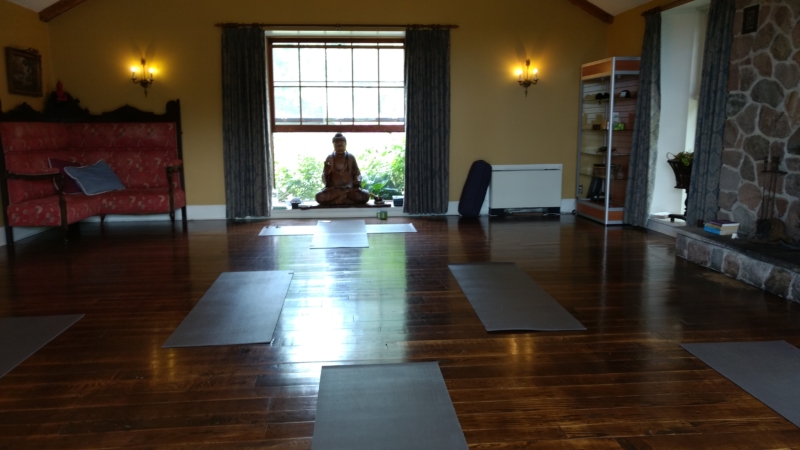 I hiked the guest trails and used my Moto 360 to get nerdy about exercise stats. The Moto 360 has turned me into an exercise tracking nerd. I keep track of my yoga practice and make sure I'm hitting my daily step and activity time goals.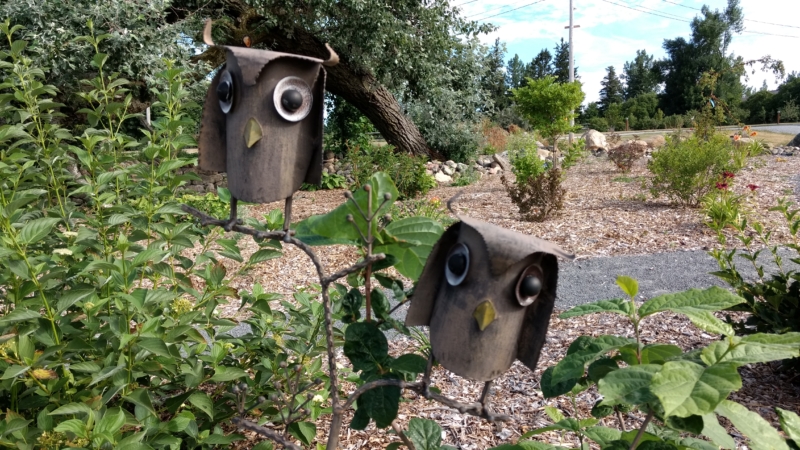 I'm not just saying this but I love this phone. It has a stock Android setup which is free of all the bloatware other manufacturers place on their devices. That decision by Motorola easily put the phone in the "hells yes!" category for me. I was sold on it just on this alone. Bloatware is a scourge and this move saved me so much storage space. Thankfully the other features continued to make me a big fan of the phone. It has a slot for a mini SD card expanding the 32GB device storage. Photos and videos always take up all my storage so this was another win. The screen is larger than my last phone but I'm enjoying the extra screen size and the quality of the display. Thanks to Motorola, I #NeverMissAMomentofTranquility with the Moto g4 Plus at my side. I love how beautiful all my photos and videos turned out of this special moment in my life.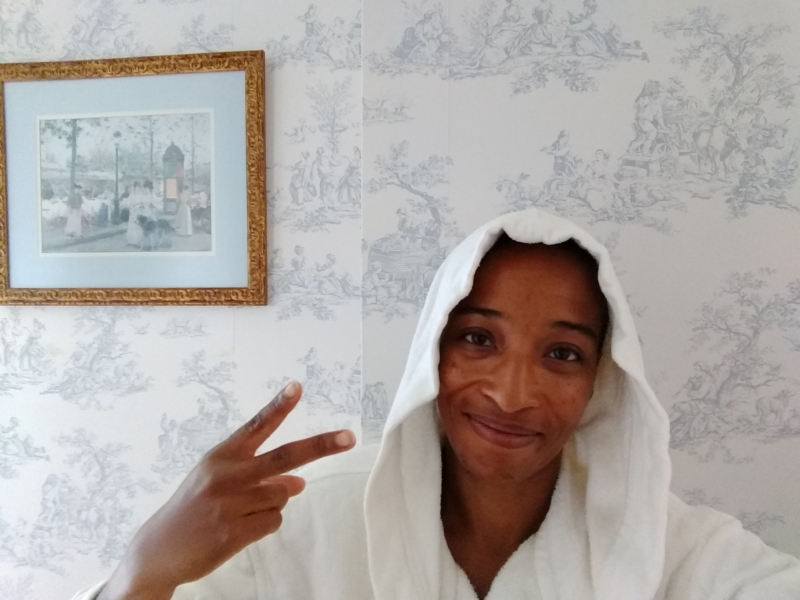 You can follow the #NeverMissAMoment campaign by following the hashtag on your favourite social networks. Please check out Motorola Canada on Twitter at
@moto_can
and Instagram at
@motoincan
for all the latest updates.
This post was sponsored by Motorola Canada. The views and opinions expressed in this blog, however, are purely our own.