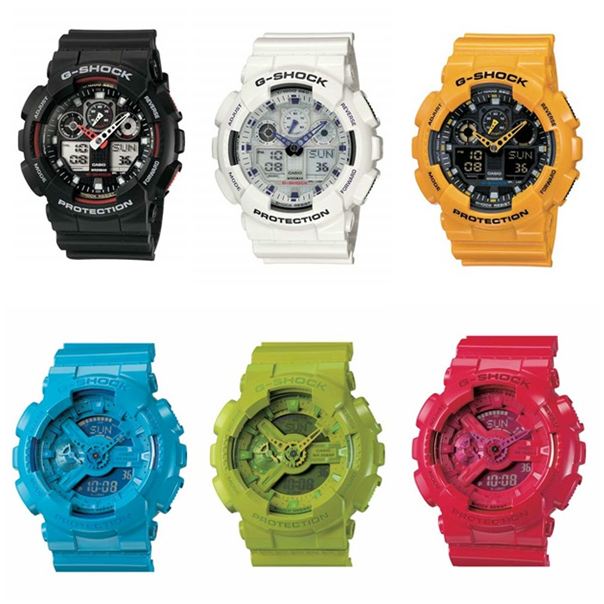 There are a few items I associate with my youth: Neon, Oakleys, Converse and G-Shock watches. I loved my old G-Shock watch, it was a man's version but I didn't care. I loved it's chunkiness and digital display. I think women's watches are a bit to delicate; I need the feeling of the huge watch on my arm. I've been slowly acquiring these old artifacts of youth and now that these G-Shocks come in bright colours I think I'm going to have to buy in again.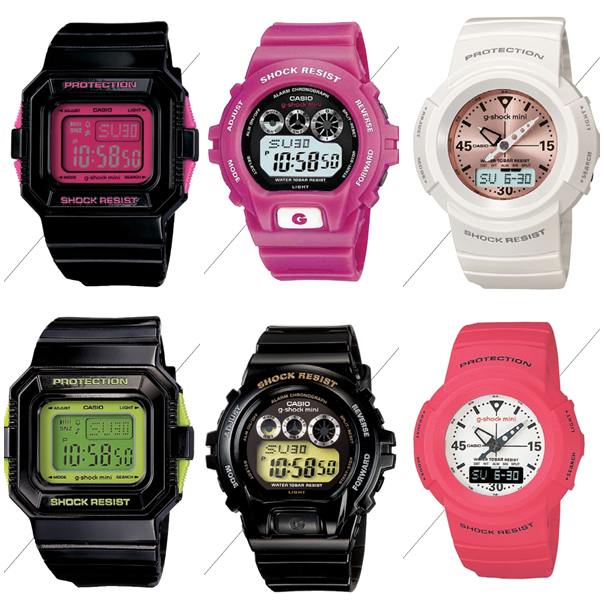 Casio created the G-Shock Mini for women. They feature the same G-Shock style in smaller size for women's proportions.  They are cute too but I love all the bells and whistles that come with the men's G-Shock.
You can find G-Shock watches in Toronto at The Bay, Livestock, Solestop, Wal-mart, Sears and Little Burgundy. You can find G-Shock watches online at Zappos, Bloomingdales and Karmaloop.
images: courtesy of  Casio