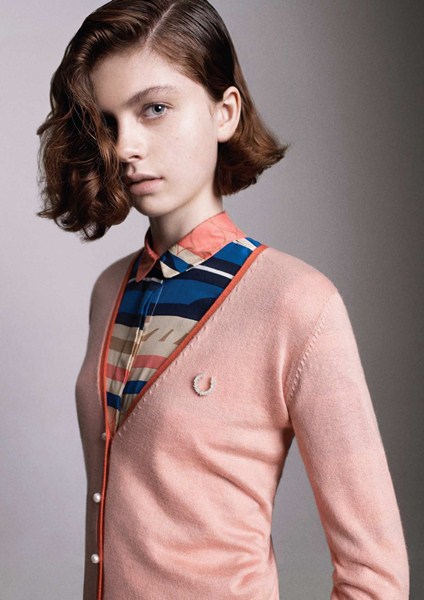 I saw a few pictures of the latest Laurel Wreath collection from Fred Perry on twitter. This women's collection is created by award winning British Designer, Richard Nicoll and is his first for the brand. I liked it and I got my hands on the full lookbook.
Ken Russell's iconic portraits of 1950s teddy girls – all boot-lace ties, drainpipes, pompadour haircuts, cigarettes and brooding attitude – provided inspiration for Richard Nicoll's first Laurel Wreath collection for Fred Perry. While the SS11 collection might be influenced by the pseudo-Edwardian dandiness of the era it's very much a contemporary take on an irrefutably British subculture; "I like the idea that something as conservative and traditional as a cameo brooch could become subversive in the right hands. From here we referenced my acid colour blocked SS09 sportswear influenced collection and added old-fashioned elements like pointelle cardigans and mother of pearl laurel brooches for branding. I also mixed sport jersey with lurex piqué and brocade cottons to create a clash of sport and traditional 50's couture elements in dynamic but recognisably 50's colours such as eau de nil and peach" – Richard Nicoll, 2010.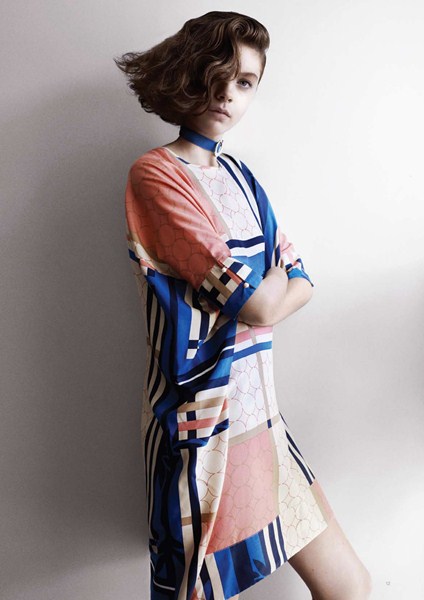 The press release included some prices for key pieces and the range is from $115 – $295.  I can see all this stuff paired with some creepers.  I really have those on the mind right now.
"Richard was the perfect designer for the brand to partner. His signature style of feminising traditionally masculine shapes and silhouettes suited us perfectly. Like most people who work with and for the brand he is a true fan and has an understanding and respect of Fred Perry's unique history and heritage." John Flynn, MD Fred Perry, 2010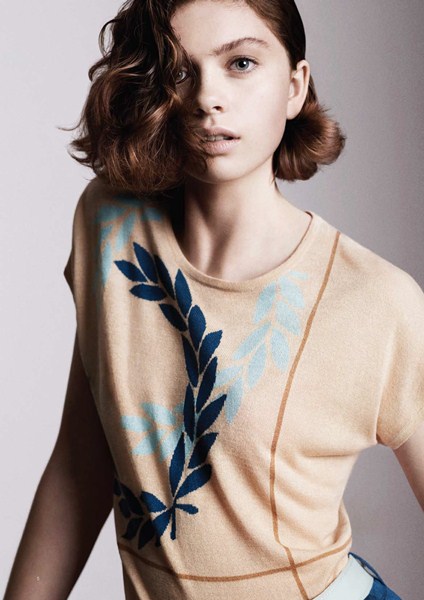 The Fred Perry Laurel Wreath Collection by Richard Nicoll for Spring Summer 2011 will be available at the Fred Perry store on Queen Street West.
Fred Perry
964 Queen Street West
Toronto