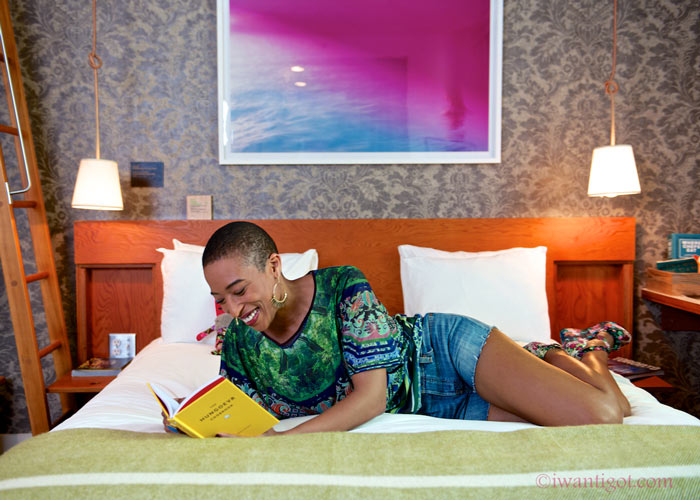 May 29, 1873 is the date Levi's introduced their iconic 501s to the world. Like many people, Levi's 501 jeans had a place in their young adulthood. They were the jeans of choice and people happily shunned the lowly zipper for buttons. Levi's asked me to take part in their campaign called "501® Interpretation". The campaign aims to celebrate the unique range of personal style from across the world. They invited Canadian media and style icons to pose for photos which will be considered for a limited-edition Levi's 501 album. The album will feature 140 of the best photos taken from across the world. Of course, I accepted as I love getting in front of a camera with a professional photographer and make up artist.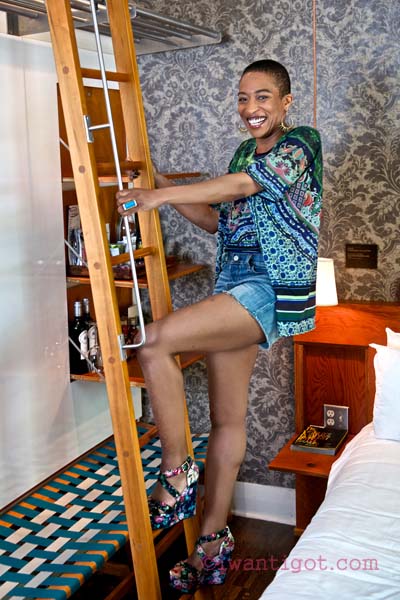 The shoot took place in a great room at The Drake Hotel and my task was to show how I styled my 501s. Levi's sent me with a pair of 501 cut off denim shorts which I'm completely in love with. My thirties has until this point been 501 free for some reason. I paired the shorts with a Clover Canyon top, Jenny Bird Jewellery (earrings and ring) and Aldo Sandals. This is a typical weekend summer look for me. You can check out all the shots from the shoot in the slideshow below.

I'm very happy with the results. We'll see if I make the cut for the limited edition book.
images: courtesy of Levi's