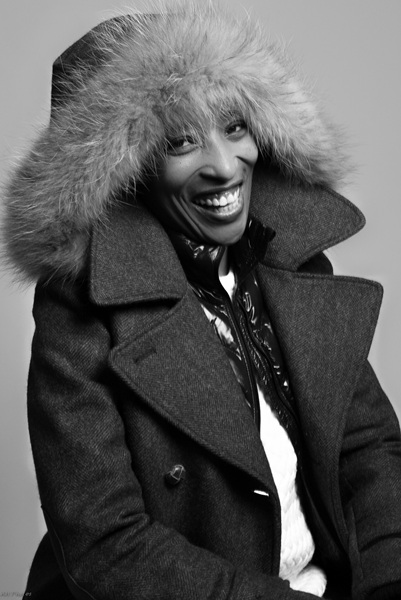 My down parka boycott began last year. I was sick of wearing the damn things and longed for the days when the wool peacoat ruled. (Does anyone remember that?) I have nostalgia for the stylish look of a wool coat but I really didn't miss the unfortunate side effect of freezing my ass off in extreme cold weather. How was I going to get the best of both worlds?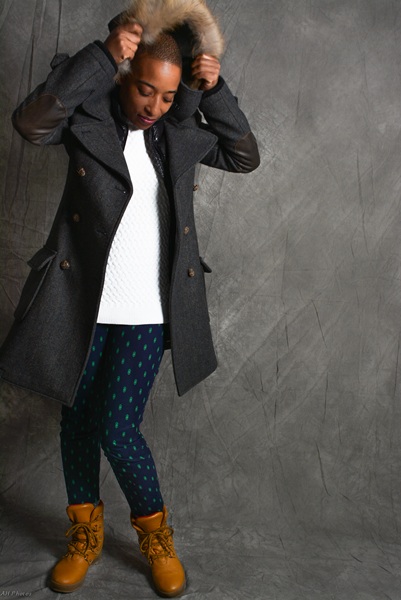 Last year, I started to wear a down vest from Danier Leather underneath my Philip Sparks pimp coat. This combo did a great job of keeping me out of my down parkas on some really horrible days. It was a good solution but not perfect. The down vest was the purple and really didn't match the coat. Then spring came and I put all thoughts of winter coats and optimal layering solutions to bed.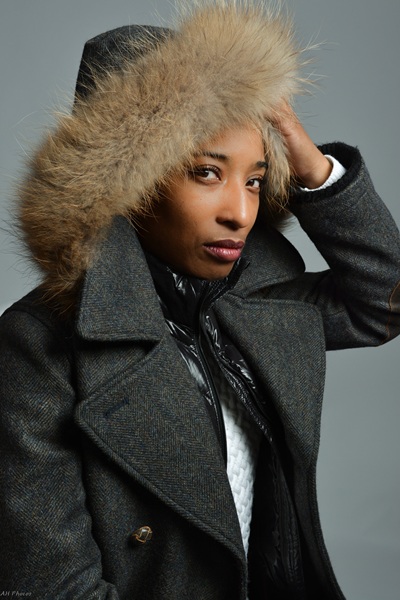 During the summer, I received an email from Marissa Freed. She's the President of Freed and Freed International, an outerwear company based in Winnipeg. The company is 95 years old and you can read about their rich heritage here. She was designing a new line of winter coats for Fall Winter 2014 and wanted to send me a sample of the line to put through its paces this winter. This email came in June and let me tell you I was in full on "LA LA LA LA, it's not winter yet" mindset. However, she already had buy in from Holt Renfrew and Pink Tartan so I thought something must be going on here and I should check it out. I was totally expecting more of the same down parkas that I can't stand but it was like Marissa knew what I was thinking. The PDF line sheet for the Freed line was full of these wonderful tweet coats in various silhouettes. Holy Shit, I thought to myself, Marissa is the bomb.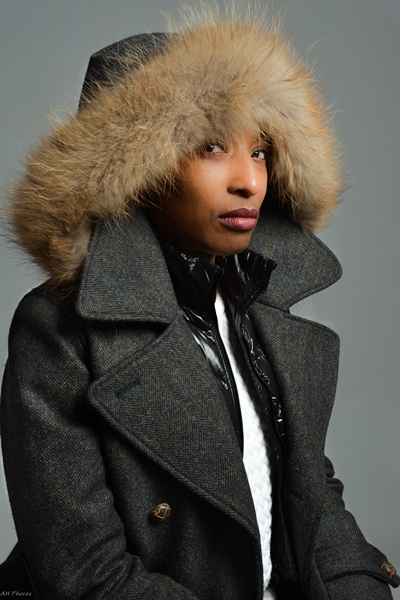 What was Marissa's brilliant design idea? English Tweed that is treated to be wind and water resistant paired with a removable down vest! 100% English tweet is bonded with a Dintex membrane and a thin fleece lining. Dintex is a Thermoplastic Polyurethane member which is waterproof and wind resistant. Wind and water are killers in winter and one of the major failings of your typical wool coat. The vest is 90/10 fill of down and feathers. It also has snaps which make it easy to remove and secure the vest in the coat. Luxury details like leather buttons, leather elbow patches and a removable fur lined hood round out the coat. The FREED line was everything that I was looking for in a winter coat. I felt like Indiana Jones reaching for that wooden cup, this was my holy grail. And to make things even better, everything is made in Canada. I can't believe I'm excited for winter in June!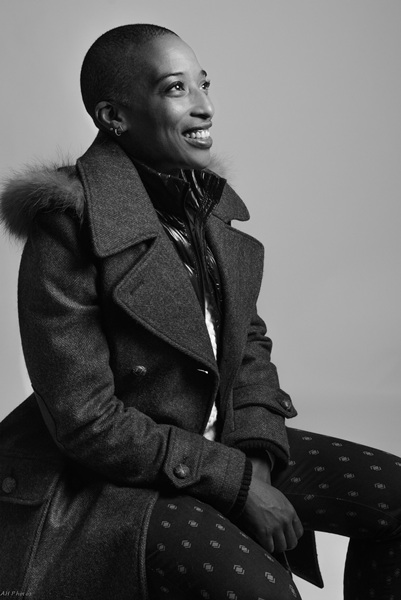 I decided on the Montrealer in grey. It took me a very long time to decide because all the coats are so beautiful. Thankfully, a media preview in August gave me a chance to see the coats in person and try them all on. I was pretty blown away by the photos of the collection but they didn't do the collection justice. The fabrics were just gorgeous and all the coats looked great on. Again, here I was a staunch summer baby excited about winter in August. I was really impressed.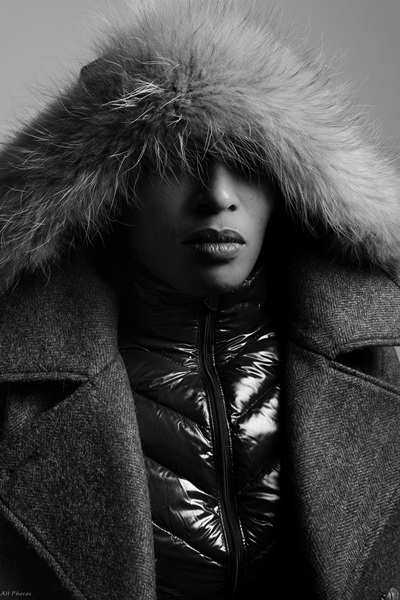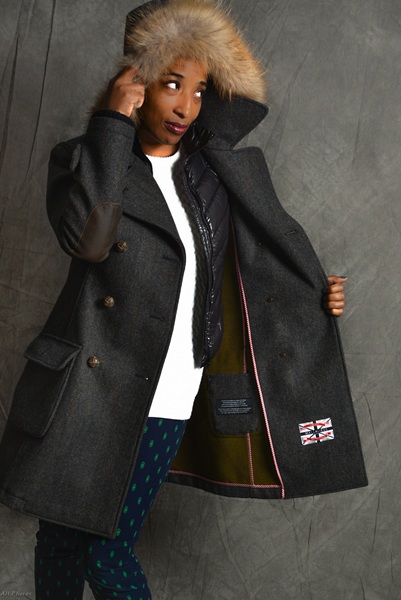 The Montrealer arrived just in the nick of time. A week later we went into deep freeze and I pulled that puppy out. My first forays in the coat were without the vest. It wasn't too cold yet and I always wear warm sweaters. The wind resistance is immediately noticeable. One day I got stuck in the rain and I marveled at the water just beading off the tweed like it was Gore-Tex. A coat gets major bonus points from me if there is an inside pocket and of course Marissa thought of that. It fits my phone perfectly.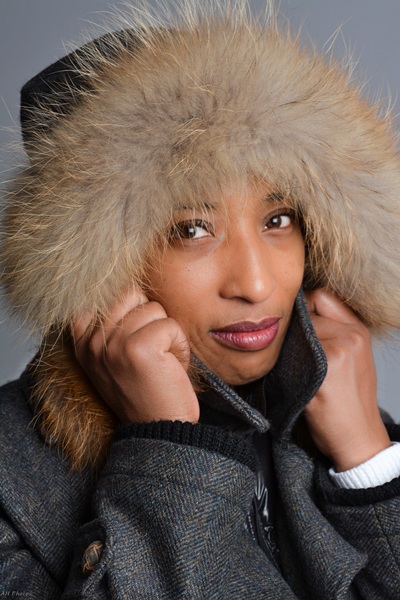 The Montrealer is so great, I needed to do a proper photoshoot so I enlisted my friend Andrew Hesp (who shot my Smythe coat earlier) to help out. We were going to do shots outside but it stopped snowing 🙁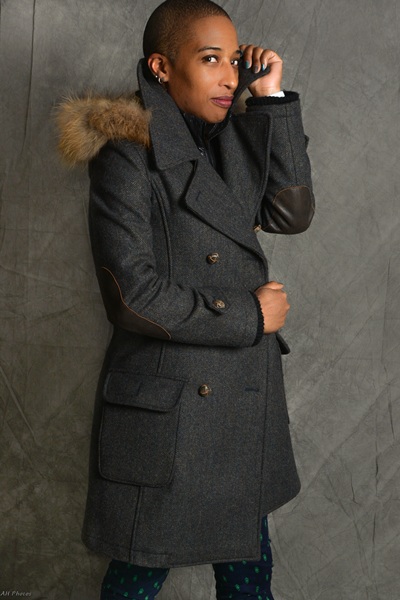 FREED outerwear can be found at Holt Renfrew, Pink Tartan, Gotstyle and Andrew's in Toronto. An online store is in the works.
What I'm wearing:
Coat: Montrealer by FREED
Pants: Gap
Sweater: Aritzia
Boots: Cougar Boots
Images: Andrew Hesp Photography