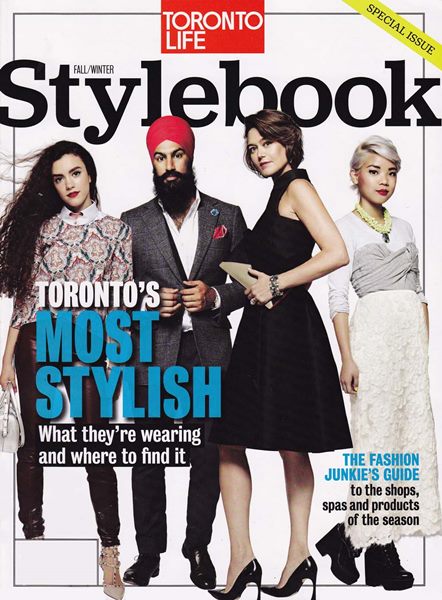 I have a little feature in the Fall 2013 Toronto Life Stylebook. They approached me to discuss my beauty routine and what new products I'm looking forward to this fall. I give shout outs to some of my favourite beauty brands and retailers: Lancome, Chanel, Essie, Givenchy, Marni, Balenciaga, Philosophy, Concepts Salon & Spa and the Miraj Hammam Spa at The Shangri-La Hotel.
The most surprising thing about the feature was this illustration of me. I was completely stunned. If you remember, I hated the last illustration Toronto Life commissioned of me.
Judit García-Talavera is an illustrator based in Barcelona, Spain. She is absolutely incredible and I'm not just saying that because she created a kick ass illustration of me. She's worked with clients such as Marie Claire Spain, Telegraph's Stella magazine, Bloomingdales, ELLE China, Teen Vogue, Gilt Group, ELLE Girl Japan, Harper's Bazaar Spain, Stylesight, Rolling Stone Spain, Hennessy Cognac and Piaget. You can see all the rest of Judit's work for the Fall 2013 Toronto Life Stylebook on her blog.
The Toronto Life Stylebook is in stores right now.