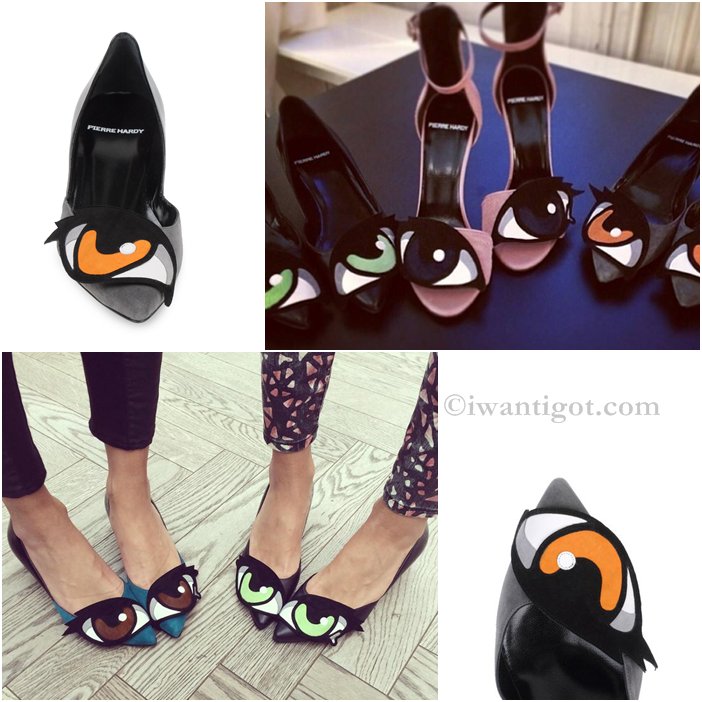 I'm not big on the Evil Eye trend in fashion from an aesthetic point of view. That being said, I'm falling for these Pre Fall 2014 Pierre Hardy Eye Sandal and Pumps. They are obviously influenced by the talisman but I like the quirky and anime like take he's used in the design of these shoes. I love that the eyes are the most dominate feature on the shoe. The size of the eye and its placement make these shoes look so freaking cute on. In the kitten heel, there is just the perfect amount of toe point showing. It makes me want to squeal with delight.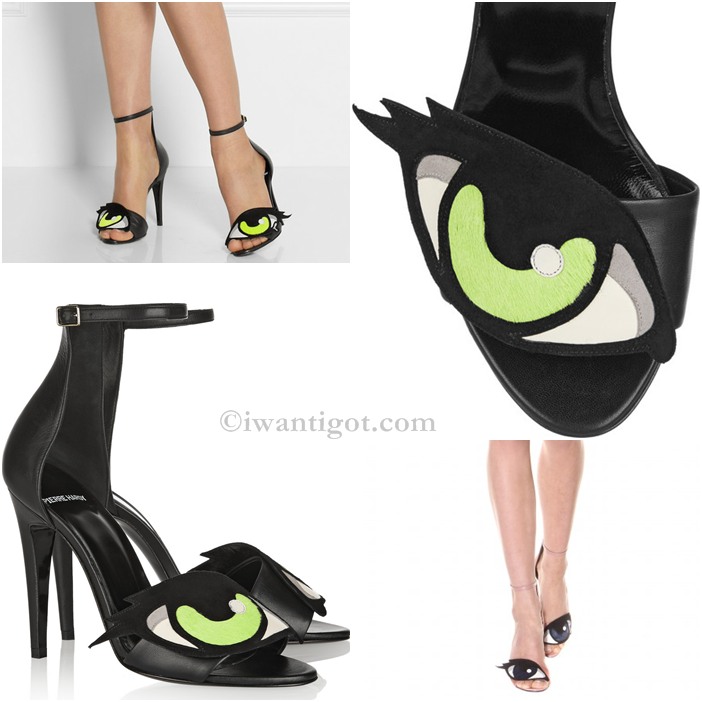 There are a lot of variations on the shoe. You can see there are kitten heel and regular heel sandal varieties. Pierre has also switched up the materials and colour combinations. He mixed leather, pony and suede. I'm particularly taken with the pony hair sandal in dusty pink, it's absolutely spectacular.
I haven't seen any Canadian retailers with the shoes yet but you can find a variety of online retailers out there.

Net-a-Porter and Boutique 1 are selling the black sandal with Net a Porter winning out at $865 to Boutique 1's $908.
My Theresa has the amazing dusty pink pony Eye Sandal. It's a hot seller and if you have small feet you are in luck. They will set you back $ 965.00 USD. By Symphony also carries the dusty pin sandals and they retail for $1029 USD.
Saks Fifth Avenue is selling the kitten heel pump in black and teal and they cost $872 Canadian.
The Corner has the kitten heel pump in black and grey. They are $775 USD. I think these guys only ship to the US in North America though.
These sandals are sure to make a statement in the coming fashion months and I expect street style shots all over the place.
images: Pierrehardy.com, net-a-porter.com, Pierre Hardy Instagram, mytheresa.com, saksfitfthavenue.com