I was invited to the LG Innovators' Ball Femme Fatale: An Evening of Intrigue. The party was held at the Ontario Science Center and although the TTC ride back home was a complete disaster and took way longer than expected it was a really great time. I also ran into an old high school friend who I literally haven't seen in like 15 years.
When we arrived we were sent wandering around the Science Center before some nice man with a walkie talkie grabbed us and escorted us down to the check in desk. Danielle had forgotten her ticket but we didn't need them. It was funny because both of our names were highlighted on the sheet. We were LG VIPs (very nice) and had access to the lounge. It was a raised area with seating towards the back of the main room with easy access to a bar. It was nice to sit down towards the end of the night because there wasn't any seats otherwise.
It was a black tie event and most of the women wore gowns of some sort and the men were in suits. A few were in tuxedos which I loved. I wore a dress that is a knock off Lanvin and my Chloe bootie. I think I actually saw someone with

See the version Danielle took.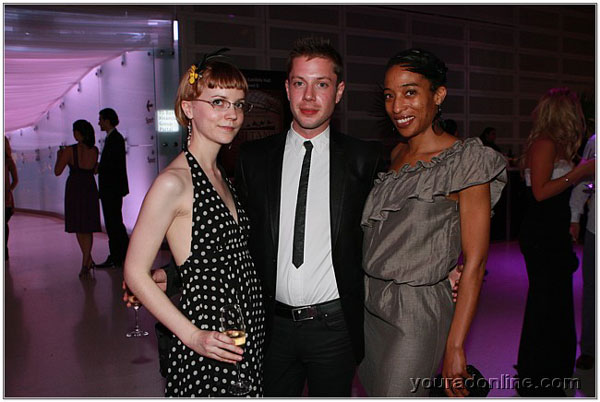 There is a collection of official photos from the event which you can view.
Take More Photos has a photo of me with Danielle at Innovators Ball among his set.