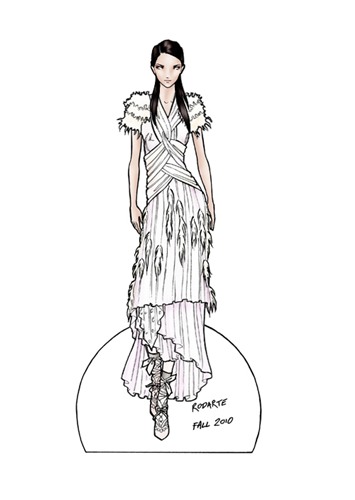 Danielle from Final Fashion is doing paper dolls again. She's expanded from Toronto and is taking the experience to the international fashion scene. First up is a final fashion paper doll for Rodarte Fall 2010.
I didn't care much for the Rodarte collection but I really did love their white gown finale. Danielle's rendition is beautiful.
Be sure to watch Final Fashion Paper Dolls page to see more updates. I know she's working on Jeremy Laing. She will be selling prints via the Final Fashion Etsy shop.