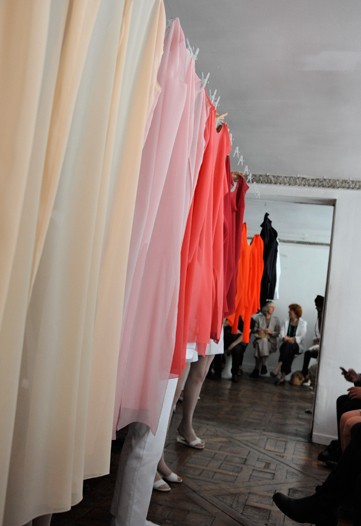 The most interesting couture presentation was done by Adeline André. It consisted of one look for men and one look for women.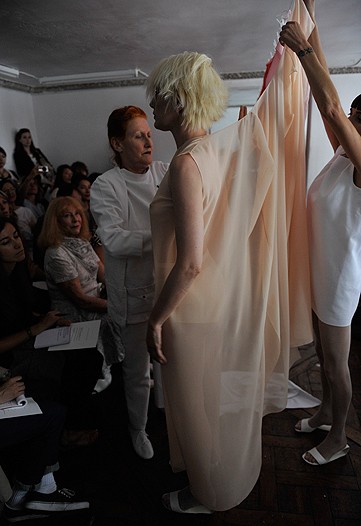 To demonstrate her patented three-armhole design (and reveal just how much fabric went into each piece), the four items, including a shirt, jacket and coat for men, were first pegged on a clothesline before being donned by the models. The women's look, a layered silk crepe dress merging from flesh color tones to pinks and reds, took minutes to put on as meters of fabric and a staggering 21 armholes were wound around. "I wanted to show my work, and the history of the armholes, in a very precise way," André said. (source: WWD.com).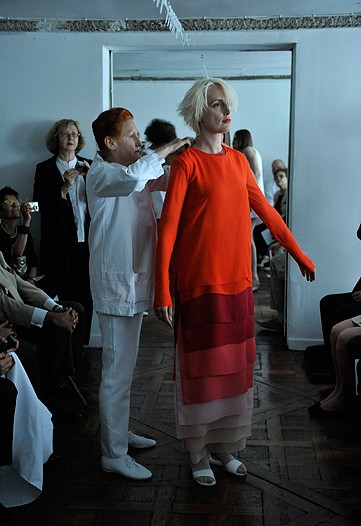 I love the performance art aspect of this collection and the garment itself. The layers of colours gradually moving from light to dark is a nice touch.
images: wwd.com