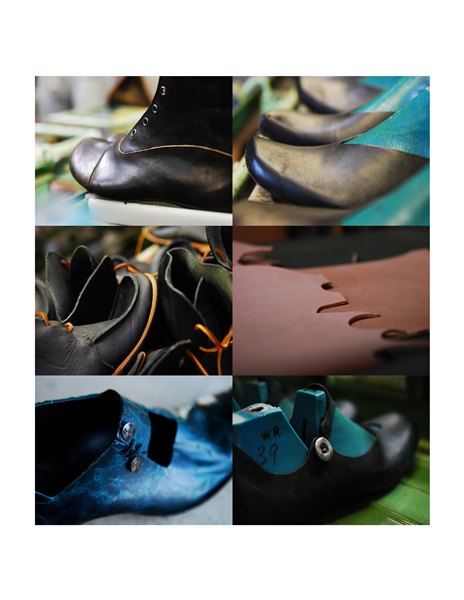 CYDWOQ shoes always intrigue me I see them in the stores. They have a striking design style. They are a little bit clunky but exquisitely crafted. I was sent the lookbook and a press release that also gave me some background on California based CYDWOQ and founder Rafi Balouzian. Rafi comes from a long line of shoe-makers and he started CYDWOQ in 1996. He grew up hanging around the family factory in Armenia and made trips to Italy and France. All this time he was learning the shoemaking process from great handcrafted leather artists. Rafi's son, Ari is the designer and Creative Director for CYDWOQ.
CYDWOQ design influences include nature, architecture, automobile design and old films. The shoes are handmade using the best Italian hand painted leather.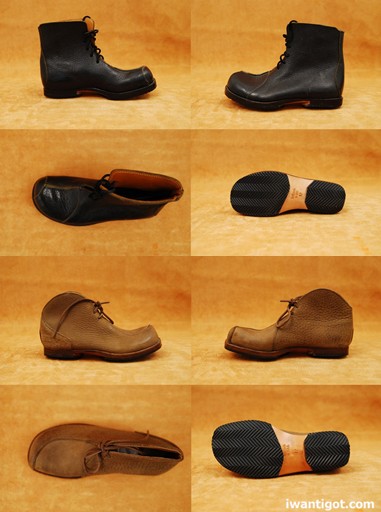 Natural choices dominate the CYDWOQ product. In shoe construction, the uppers are hand-lasted to the leather insoles using water-based biodegradable glues. Once inspected, the shoes are packed in distinctive cotton bags and recycled cardboard boxes. It is one of the world's most ecologically responsible shoe firms, setting the bar for a greener shoe world.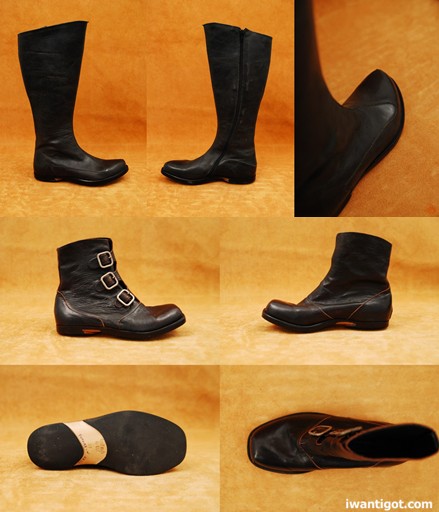 CYDWOQ's construction alone sets them apart. Their shoes are the only all leather shoes that have the insole (footbed) and the outsole contoured with the shape of the foot to facilitate the walking process. CYDWOQ is also distinguished from other shoe companies by the fact that its shoe components are manufactured at the CYDWOQ factory. Where other shoe companies only make the uppers and purchase the components from third parties, CYDWOQ manufactures the complete shoe with 90% of the components (heels, insoles, outsoles, wooden soles) constructed in-house. How is it done? On one side of the factory, the shoe-makers hand-cut the leather bottoms and shape the insoles and soles to the shape of the foot while other craftsmen hand-cut and sand the custom wooden heels. On the other side, shoe-makers sew the uppers and attach them to the lasts using water-based glues. Once completed, the soles and uppers meet in the center of the factory for final assembly, hand-painting, cleaning and quality control.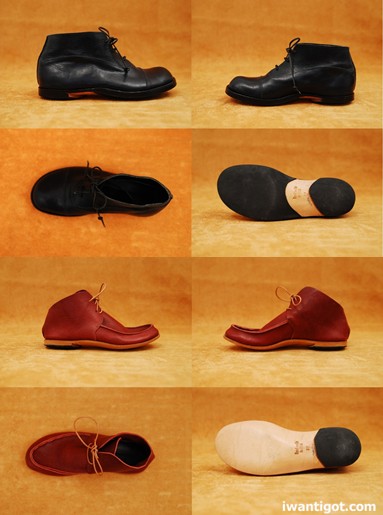 Cydwoq has a beautiful blog on tumblr. Cydwoq is available in Toronto at C Squared and Trove or at other Canadian retailers.
images: courtesy of Cydwoq