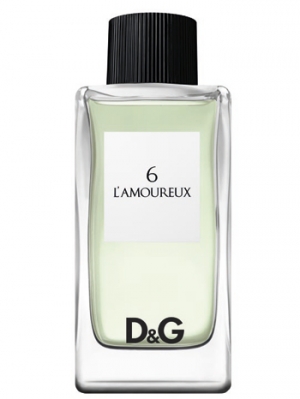 I'm not a loyalist when it comes to fragrances.  I went from not wearing anything to having a whole collection (Thank you gift bags).  I don't stick to one scent like some people.  I like the variety and the options I can play with.  Right now I find myself wearing the D&G Anthology L`Amoureaux 6 fragrance a lot.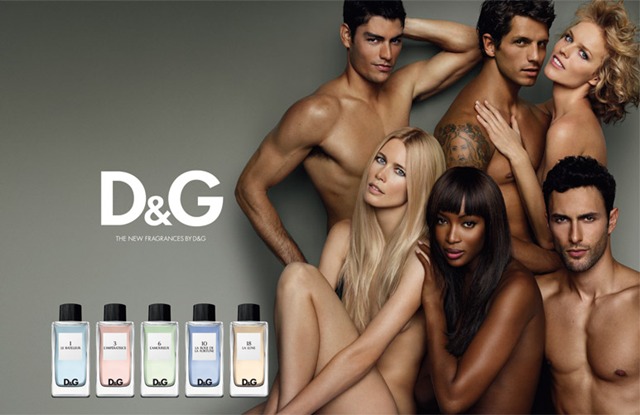 Dolce & Gabbana presents five perfumes of their collection The D&G Anthology, which arrives on the market in September 2009. Two other fragrances will join the collection next year. Â  The collection The D&G Anthology was inspired by tarot cards and their marks.

The fragrances of this collection were named: Le Bateleur 1 (Tyson Ballou), L'Imperatrice 3 (Naomi Campbell), L'Amoureaux 6 (Noah Mills), La Roue de la Fortune 10 (Eva Herzigova and Fernando Fernandes), La Lune 18 (Claudia Schiffer).(source)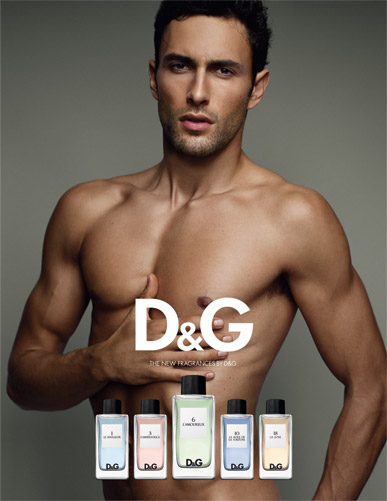 L'Amoureaux 6 has fragrance signatures of spices, juniper berries, bergamot, pink pepper, cardamom, birch leaf, iris root, wood and musk. Since the model is Noah Mills (Hot!), I'm assuming the fragrance is more masculine. I can see it being a unisex scent.
Inspiration – Personality: The Charmer
An incurable romantic in possession of an inherent nobility, dashing L'Amoureux melts the most cynical of hearts. Desired by all he meets, this charmer is all about intensity.(source)
It's a very light fragrance. It's much softer than some of the florals I tend to gravitate too. It works well with my body chemistry.  It lasts a long time but it's very faint by the end of the day.  I love anything with Bergamont in it.
There is a D&G Fragrance Anthology – Noah Mills 6 L'AMOREUX, commercial TV.  I'm not all jazzed about it, seems kinda cheezy until Noah drops the bathrobe. 🙂