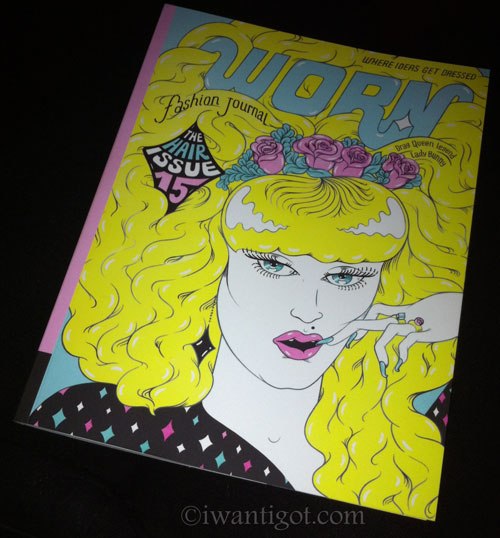 I'm in the current issue of Worn Journal. It's been out since November but I'm only getting around to posting about it now. In June, I got an email from Serah-Marie asking if she could feature me in Worn's hair issue. As you can imagine, I was a little perplexed at why I would be included. She explained that the piece would be feature on people with interesting hair styles. Accompanying the photos would be an interview with questions related to hair and identity. I said yes without question because it's Worn Journal and it's a great topic that my (lack of) hair could contribute to.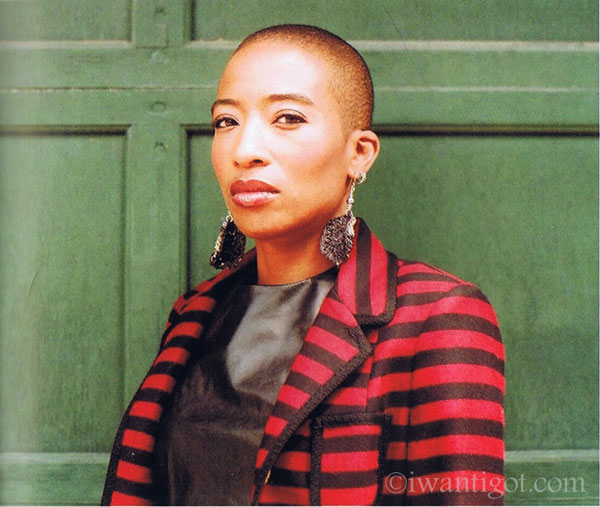 The talented Lainee Dee did my makeup before I ventured to the Worn Journal offices to meet the photographer, Brittany Lucas. I brought a few different outfits to choose from for the shoot but the final decision was the Smythe Warbler Tribute Blazer, earring by Eliza Kozurno and a leather Tshirt by Danier. It was late July when this photo was taken and it was roasting outside. With the leather and the blazer on I'm surprised my makeup isn't' running all over the place in this shot. Brittany and I went into the alley by the office and took a number of shots against different garage doors and using different angles and mostly stoic facial expressions. I've always said I'm terrible at the model scowl, this photo proves me wrong. Smiling comes so naturally to me but it's nice to see I can do the complete opposite too. I'm pretty much in love with the photo. It turned out better than I could have ever dreamed. Lainee and Brittany did a fantastic job of making me look great. I'm giving myself a pat on the back for the kick ass styling 🙂
Now your probably curious about my interview. Well, you'll have to grab yourself a copy of Worn Journal Issue 15 to read it. The issue is fantastic overall and you should probably buy a copy anyways. It's available online at wornjournal.com or in person at a whole ton of places in the city and beyond.
Thank you Worn Journal.