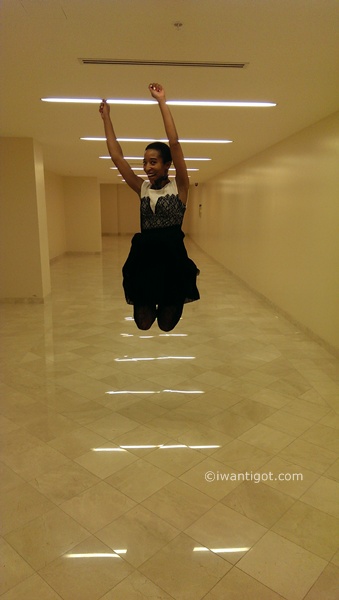 I have a soft spot for JACOB. It was the shop that helped me transition from student to IT office worker. I didn't have much use for business casual clothing in school while taking my B.Sc in Kinesiology and Diploma in Computer Programming and Analysis. So, when it came to real world dress codes, I had a lot to catch up on. JACOB was there as an affordable place to get nice pieces for my new environment, the office. Even after my tastes got more expensive, JACOB was always there as a place I went to for basics and cute dresses. There is a lot of choice for business casual clothing out there with all the new American shops in town but I always fall back on JACOB. It's the Canadian in me. When JACOB approached me about showcasing an I want – I got approved look from their Holiday Collection and I said yes.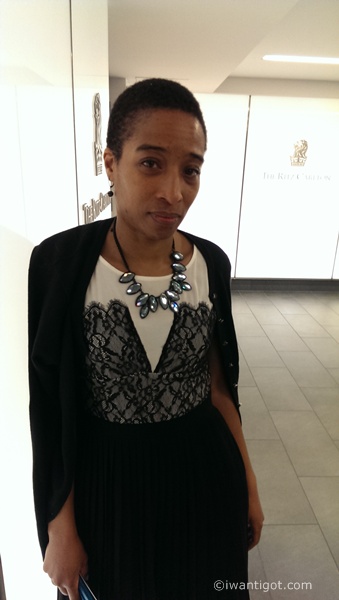 I had the Holiday Collection lookbook so I made some preliminary choices in my head before stepping into the Eaton Centre. In the end, I went for a dress and cardigan combo. It's one of my staple looks for winter office dressing. I didn't feel like going colour crazy so the look is all black everything. Let's break it down.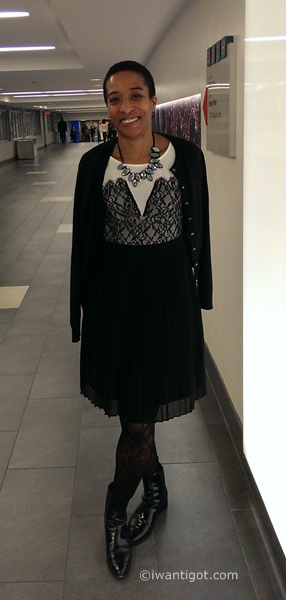 1. JACOB Bustier dress with lace $139.90 – I fell in love with this dress immediately. It's perfect for the office with the hint of lace in an office appropriate manner. I'm also in love with knife pleats, my favourite pleats of them all.
2. JACOB Black and Crystal Necklace $39.95 – The store manager helped me out with this necklace as I was trying to figure out something to add to the dress. I couldn't find this one online, but it's in store!
3. JACOB Cardigan with jewel buttons $47.92 – I have to thank the Store Manager again with this choice. After I picked up the necklace, I decided that I wanted a cardigan as a topper for the dress. The manager thought this cardigan would be great because it matches the necklace. I agreed.
4. Pattern Tights – These are from my closet and I can't remember where I bought them. I thought they worked well with the lace as they were similar in pattern
5. 3.1 Phillip Lim Chelsea Boots – I was going to wear heels with this look but I thought it would be more appropriate with the shoes I'm currently obsessed with, the Chelsea Boot.
This post was sponsored by JACOB. The views and opinions expressed in this blog, however, are purely our own.