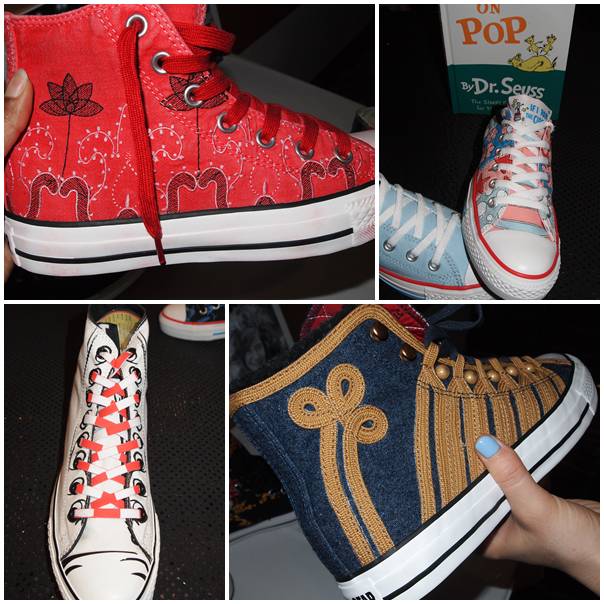 The Converse Fall Winter 2010 – 2011 preview was held at One King Street in the Vault. It was an interesting venue as it literally was a vault, heavy steel door and all. It was a little to dark for good photos.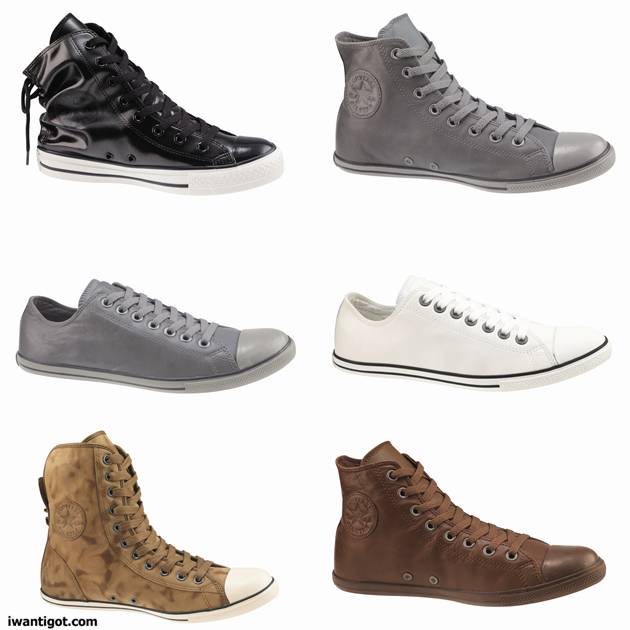 The Chuck Taylor line is always coming up with new fabrications and colour schemes.  I saw corduroy, jersey, sequins and suede. I really like the Chuck Taylor Slims in leather.  For women they introduced a slouchy Chuck Taylor in patent leather and denim. They retail $80 – $90.  There where so many styles to look at, here are my highlights.
Chuck Taylor All Star 1969 Collection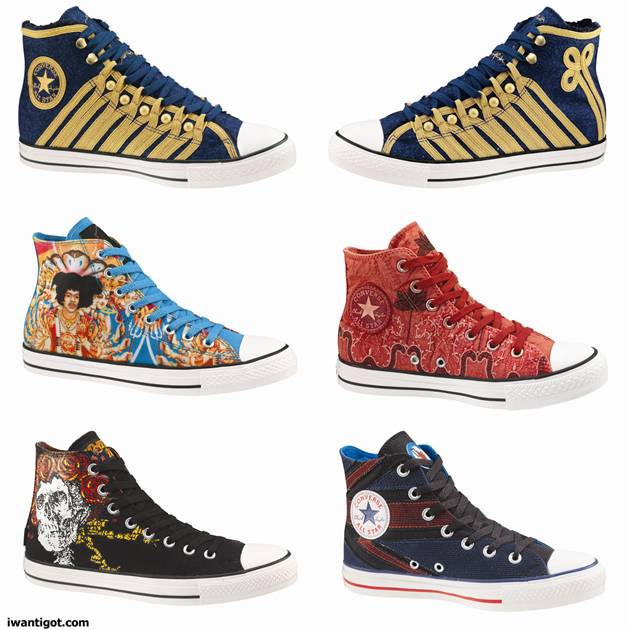 The 1960's were turbulent times. War lotteries and race riots gave way to protests and the love movement. The music of Woodstock carries with it the all the strength and desires of a new and prolific generation who were determined to break all the rules. Chuck Taylor All Star shoe's capture the radical spirit of the Woodstock generation and pay homage to the artists that changed the world forever.
The collection pays homage to Jimmy Hendrix, The Grateful Dead, The Who and Janis Joplin. I'm in love with the Jimmy Hendrix marching band Chuck. I also really like the Janis Joplin shoe which is based on her style and uses embroidery. They are almost too nice to wear. They retail for $70 – 120 and are available mid august.
Chuck Taylor All Stars Dr. Seuss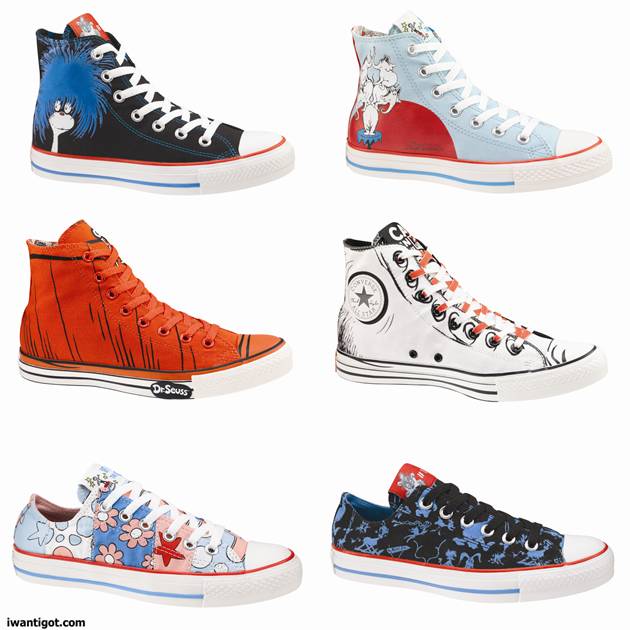 How cool are these Dr. Seuss Converse!  They come in adult sizes too.
Bold colors, rhymes and the funny characters that Dr. Seuss made famous are boldly displayed on Chuck Taylor All Star shoes. With some styles looking as if they themselves are straight out of Dr. Seuss-ville, this collection is bound to inspire the dreams of children young and old. The collection includes lace-ups for both adults and children and an alternative closure oxford for the really small. This collection introduces inspirations from "The Cat In The Hat", "If I Ran The Zoo" and "One fish two fish red fish blue fish" (for kids).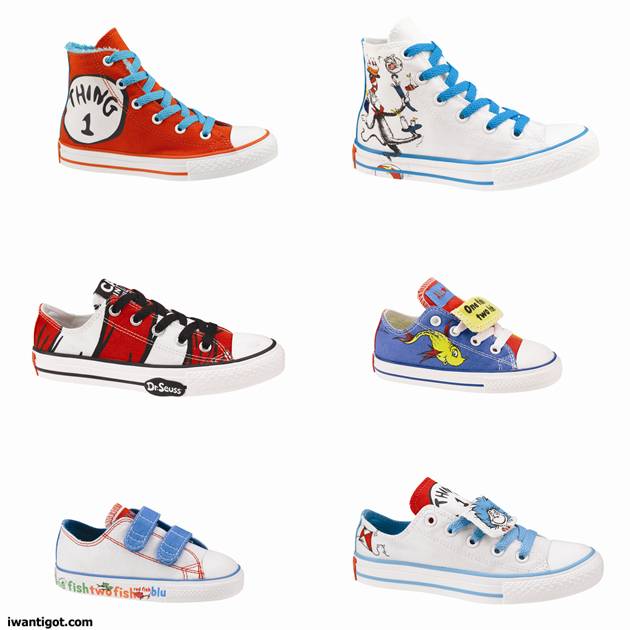 They will available starting in mid-July.  Kids shoes retail for $35-$50 and Adults for $75 – $90.
Chuck Taylor All Star Woolrich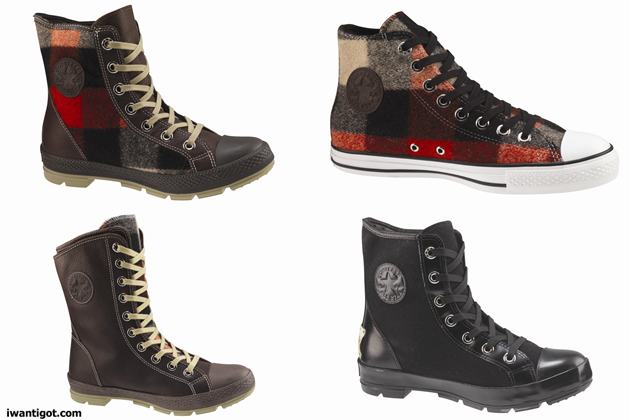 Distinctly original American brands, Converse and Woolrich combine to showcase originality combined with patterns and designs that have stood the test of time. This third partnership of the two brands features original Hunter plaid and woolen fabrics that made Woolrich the original outdoor clothing company.
I love the Woolrich collaboration which uses wool and leather.  They will retail between $100-$170 and will be available in mid August.
Converse by John Varvatos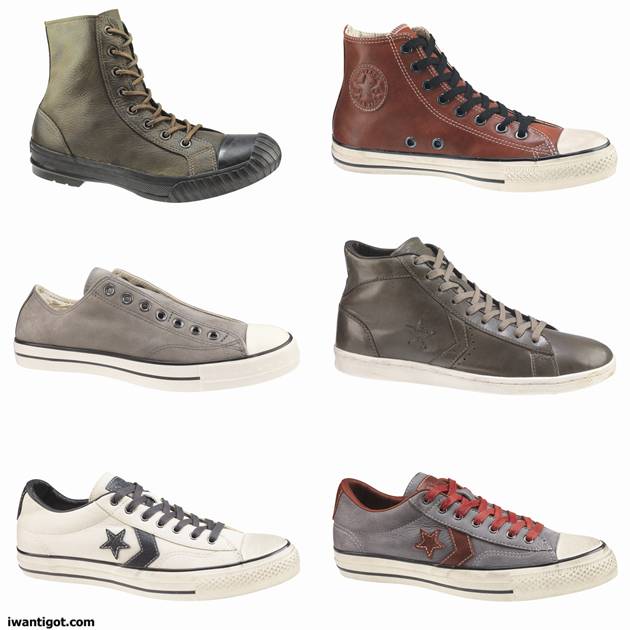 Premium executions continue to be offered in hand-crafted treatments and unique waxed and burnished techniques – luxe executions mixed with sophisticated rocker edge result in the perfect 70s basketball meets rock n" roll vibe.
They will retail between $160-$250 and will be available in mid August.  I believe Holt Renfrew carries the line.
I'll return to update this page with specific retailers once the information becomes available.
images: courtesy of Converse