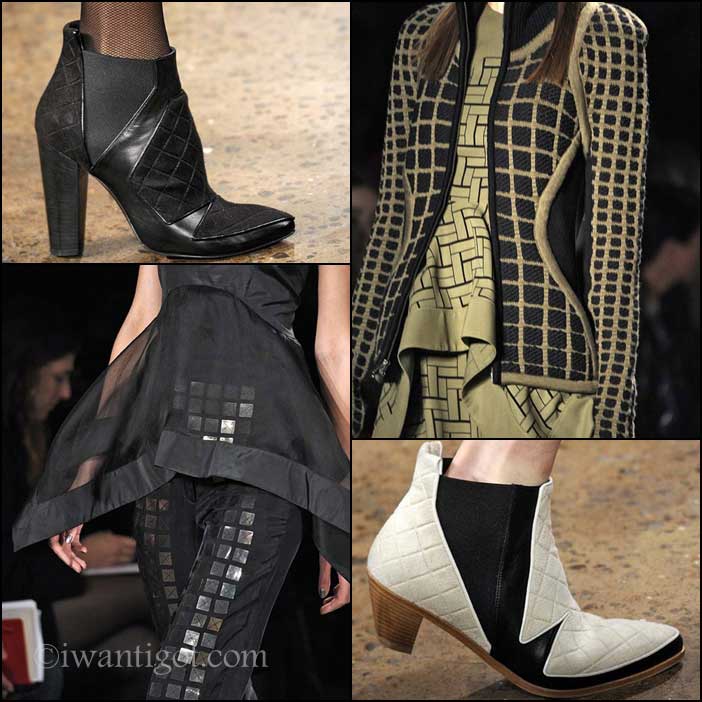 Do something geometric and I'm probably going to like it. If the designers are Ohne Titel doing something geometric means I'm going to love it. The Fall Winter 2013 – 2014 Ohne Titel collection is called "Optimistic minimalism". Designers Flora Gill and Alexa Adams took inspiration from their friend, artist Tauba Auerbach. Tauba's cavases of woven twill tape provided the common thread that permeated the collection.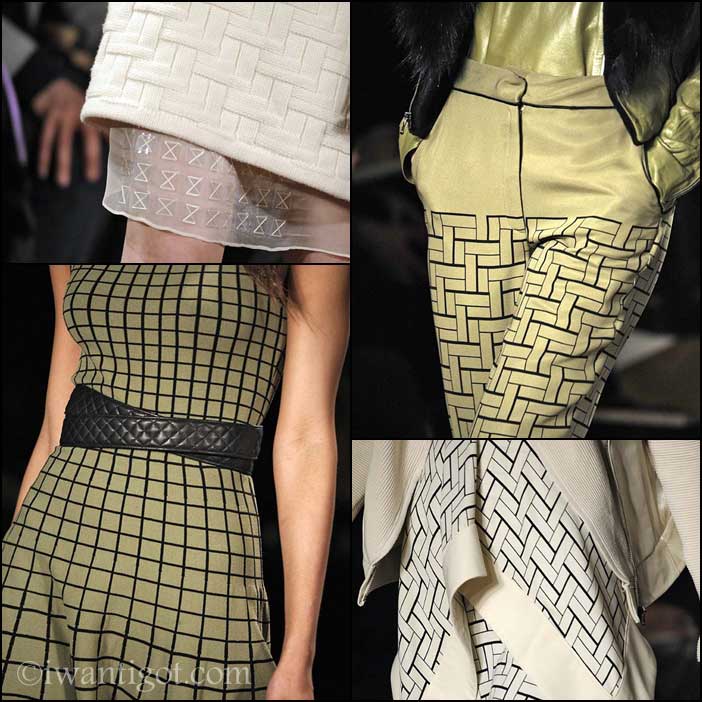 I loved everything about this collection from the repeating pattern, muted colour palette and knitwear.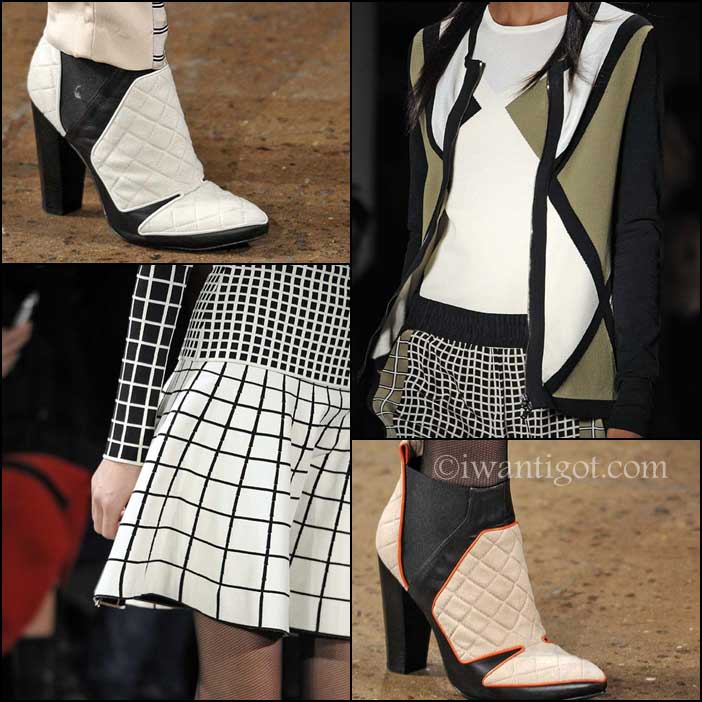 The shoes are perfectly suited to this slightly futurist collection. The quilting fits in perfectly with the grid pattern.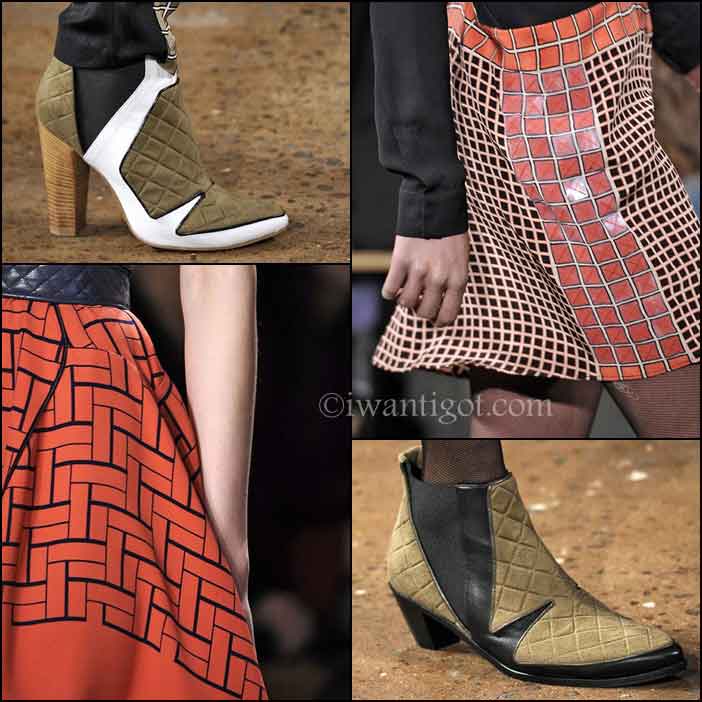 Thankfully there is a full fashion available for the Ohne Titel Fall Winter 2013 – 2014 collection

images: style.com