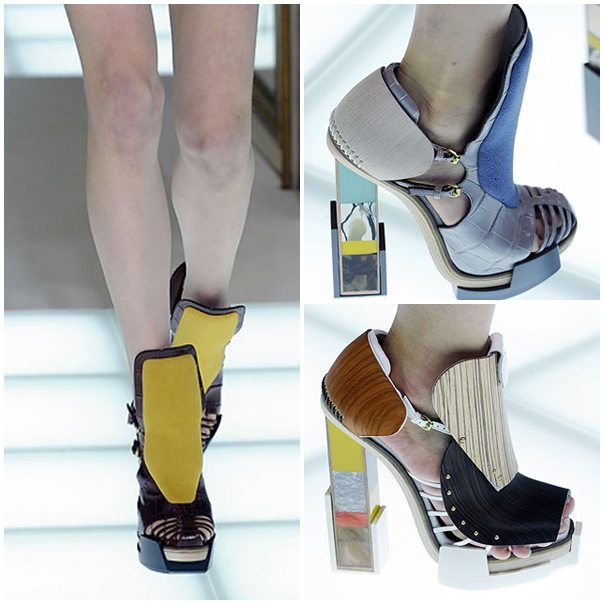 The shoes in the Balenciaga Fall 2010 collection needed a post of their own. I always anticipate crazy shoes from Balenciaga and this time we got block heel brogues and loafers.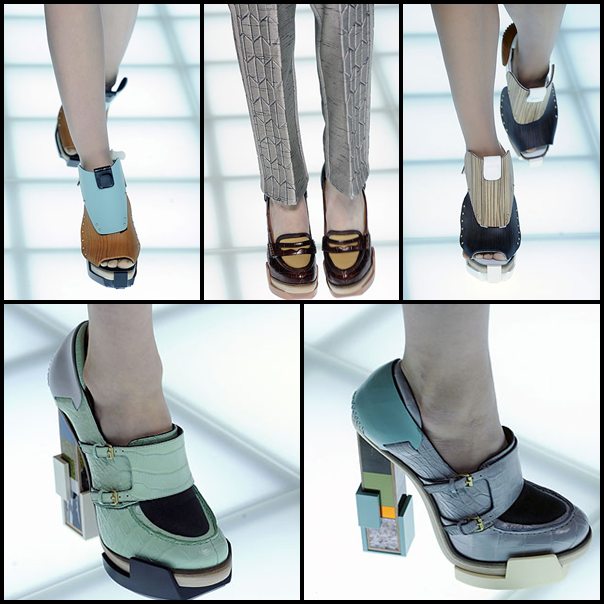 What do you think of the shoes? I'm liking the three shoes in the top photo.   I love the colour combinations too.  I hope they aren't crazy heavy shoes.  They look it.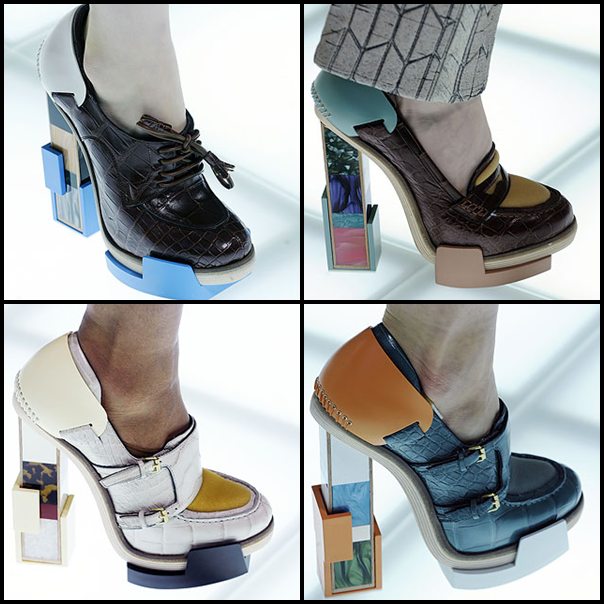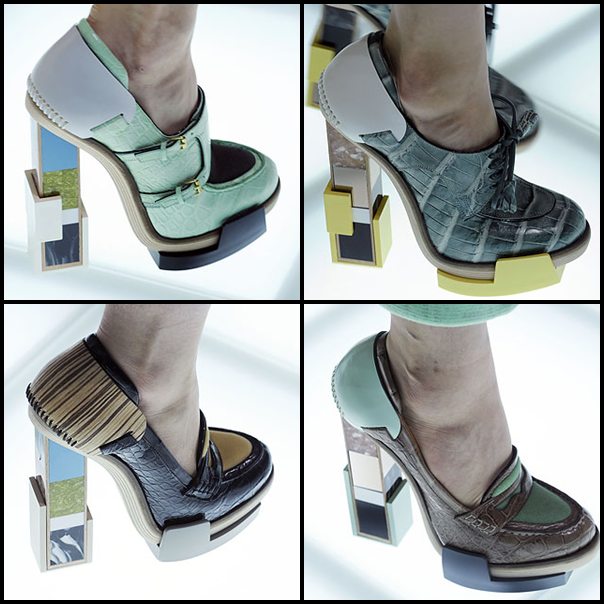 via Balenciaga Fall 2010 Ready-to-Wear Collection on Style.com: Runway Review.