It took me a long time to get into Shourouk Jewellery but these two really great, colourful necklaces have sucked me in.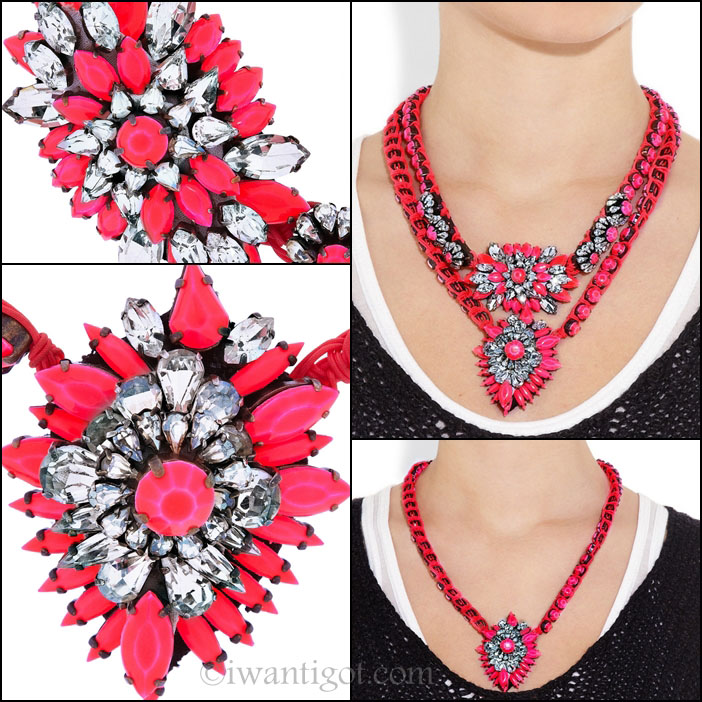 The Sierra and Cora Bamako set of two silver-plated Swarovski crystal necklaces is perfect for creating different styles. It's like a 3 for 1 deal.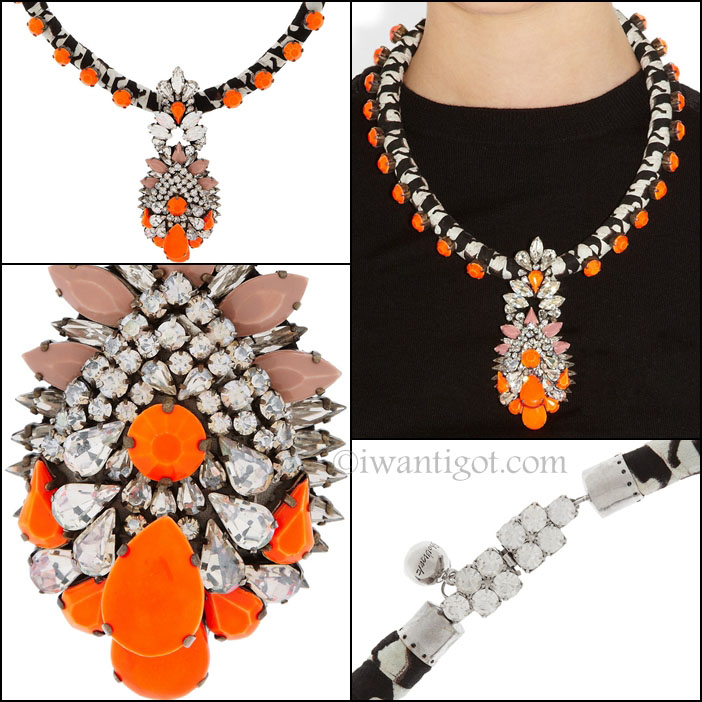 Orange and black may bring up a Halloween association for most but that's not me. I don't associate black and yellow with bees either. So, I don't ever get hung up about the combination. It looks great on this Wax silver-plated Swarovski crystal necklace.
Images: net-a-porter.com