I went to the launch of The Smooth Co. for men at Holt Renfrew. The Smooth Co. looks to fill the void that Modern Amusement left in the store when they went belly up. The price points are lower and more accessible.
Born in the sand and saltwater, TSC effortlessly blends modern style and wearable ease. We are inspired by love for a lifestyle that spans from the most private of beaches to the busiest of cities around the globe. The line radiates a subtle casual air in every situation, while maintaining a strong tie to our roots in the ocean sides of Southern California.
The line is very casual. Everything has that aged washed look. I like the Oversized cotton hoodie and the Shawl Collar Chambray Summer Parka.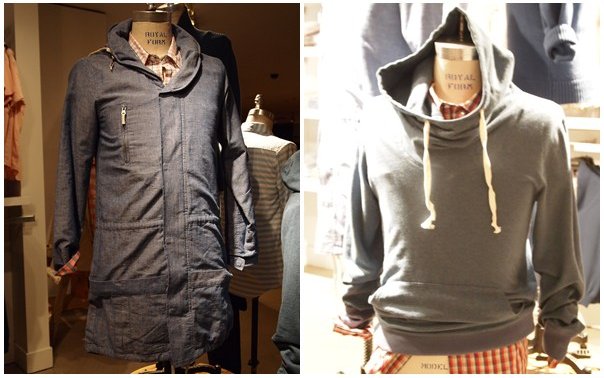 Yes, of course The Smooth Co. created a spring summer 2010 video:
You can see all my Olympus E-PL1 phots from the event: