Jewellery company Thomas Sabo had their Canadian launch recently at Ultra.
The story of our company started in the 1980s: in 1984, the jewellery enthusiast and self-made man Thomas Sabo set up his own jewellery company with its headquarters in the historical town on Lauf an der Pegnitz in Bavaria – and gave this enterprise his name. A company that was to stand for high-quality silver jewellery with a special design quality from the very outset.
I always wondered if there was a real Thomas Sabo and it turns out he does exist. The Fall 2009 collection is has a heavy gothic influence and the decor of Ultra was made to match.
Thomas Sabo is famous for their charms and I've contemplated starting one for myself. The charms can be so cute. However, I've seen a some things from both the men's and women's collections that I like.




The first three necklaces are from the men's collection. The first necklace opens up. The skull pendant is also produced in ring format.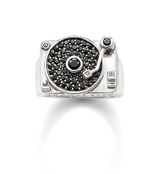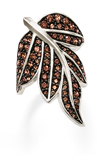 Thomas Sabo has a single Canadian shop in Quebec. You can find the stores in Toronto that carry Thomas Sabo on the website.