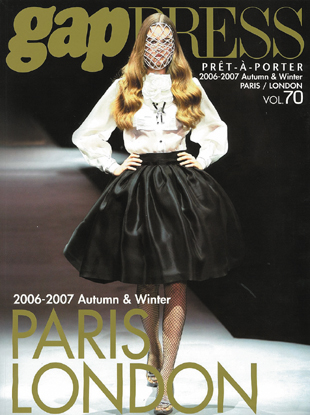 Gap Press Pret-a-Porter
2006-2007 Autumn & Winter
Paris/London
This magazine is awesome. All the shows from London and Paris are represented in one volume. The photography is beautiful. I can't wait for the Haute Couture issue comes out. It's a lot easier to browse this magazine instead of the many online offerings. It makes a great coffee table book also.
It's a little on the expensive side ($36), but if you love fashion it's well worth it.
Each season three issues are produced for Women's collections:
1) Paris/London
2) Milan/New York
3) Tokyo/Barcelona/Madrid
For Haute Couture and Menswear there is one issue each per season.
I picked mine up at Indigo(Bay and Bloor) after a freaking wild goose chase around the city.