I'm starting to see an increase in people contacting me through the contact form. YAY! I had a reader ask me a question the other day and I've decided to answer it on the blog so everyone can benefit. If you have a question, please feel free to submit it using the contact form. I'll definitely do my best to answer it.
Ace Graystone wrote:
Hi Geekigirl,
A very attractive, athletic, and stylish woman recently agreed to play squash me. My problem is that I haven't played squash since the late '80s. Back then, real men wore either a white T-shirt with short shorts a la Magnum P.I. (I never had the legs for that) or loose gray cotton sweat pants. It's not so much that I want to impress this woman with my chiseled six-pack and bursting deltoids. It's more like not wanting to embarrass either one us on the court with a major fashion faux pas. So my question is what does a modern 21st century male squash player wear on the court these days? Natural fibers or synthetics, T-shirt or tank top, short shorts or long shorts, whites or colors, jock strap or athletic boxers?
Please help!

Good question Ace. Natural fibers are a big no no in my books when working out. Items like cotton get wet and stay wet making you uncomfortable and possibly affect your game. I tend to wear synthetics. Anything with moisture wicking properties will keep you cool and comfortable. As for the type of clothes you should wear on the court, I would say a t-shirt and shorts. Squash players often wear tennis gear because the performance aspect of the clothes are similar. Make sure you get indoor court shoes and never ever wear them outside. For example the shorts and tshirt pictured are a great example of good squash apparel.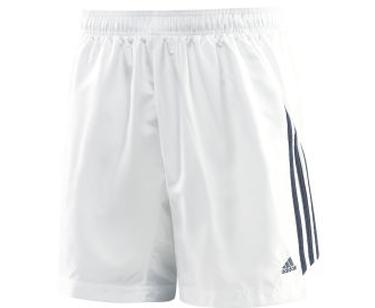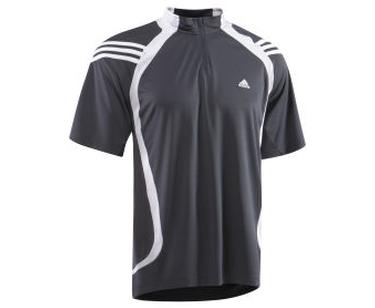 All of the big names in athletic gear like Adidas and Nike carry moisture wicking clothes. Big box retailers like SportChek usually are always having a sale. Winners is another good place to find bargains.
Thanks for the question Ace!