Fluevog has some great shoes this season. I was in the store with Carolyn. This was on Sunday after the TFBB at The Drake. We both fell in love with the Sienna's and had to try them all.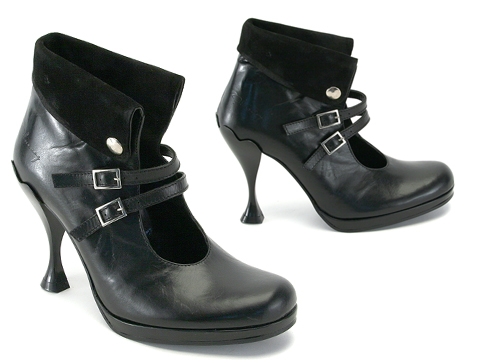 I've been looking for a great bootie this year and the Sienna is it. The heels look pretty daunting on these shoes and I thought they would be just another great looking pair of torture chambers. I was wrong, they are the perfect heel height, the platform in the front is perfect. I love a heel between 2 and 3 inches after that it gets a bit sketchy. At L'Oreal Fashion week the L'Oreal makeup show used white versions of the Sienna that were so freakin' amazing. Unfortunately, they were specially made and will not be available to the public.
I tried on the booties below from Aldo a few weeks ago and really liked them.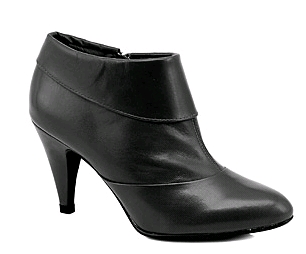 They are made in China and I decided that I have been burned enough. The ban must be upheld.

In addition to the smoking Sienna's, I noticed many other shoes I would like to own.