Ever since I did The Owl Files Series (Apparel, Jewelry, Accessories), I've been on the lookout for Owl necklaces. It seems that they have reached critical mass and are now readily available in local stores.
These pictures are pretty horrible, but you get the idea.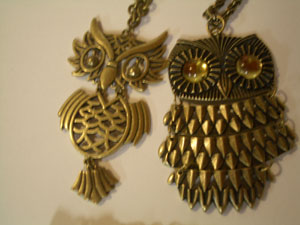 These two came from Want Boutique at Yonge/St. Clair. The right one is very similar to necklaces that I featured in the post.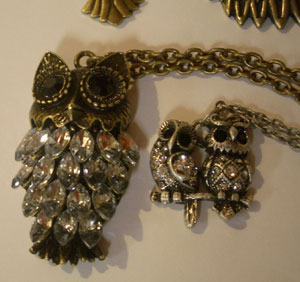 These two came from Obsessions Fashion Accessories which is located in the Path of the TD Tower. It's a great place to get jewelry.
Four necklaces is looking a lot like a collection. I'll have to talk about my other collections in later posts. I have a collection of vintage Adidas track jackets that need their praise.