Adrian at Fashion.Verbatim has tagged me with the 5 Things You Don't Know About Me meme.
Ahh were to start.
1. I competed at the Junior National Track and Field Championships, 1994 in Sherbrooke, Quebec. I was an athletic freak in my younger days. I usually played at least 4 sports a year during high school. Now, I just play squash.
2. I wanted to work in the Coroner office when I was in grade 12. I learned you needed a medical degree to be a Coroner. After second year I learned that I wasn't cut out for medical school. Organic chemistry killed that dream. I didn't have the dedication to studying that was required, I liked having a social life.
3. I am one of the founders of YAMA – The York University Anime and Manga club. I was an anime freak in university. I've calmed down a lot since then but still love my Ghost in the Shell.
4. I work purple platform loafers to my graduation ceremony from York University. It was the late nineties and these things we still in.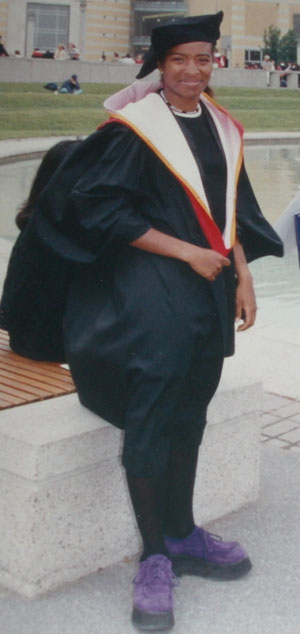 When it was my turn to get up and grab the paper I did a quick two step dance slide with arm action on the stage before I started shaking hands with the school president and other big wigs. The crowd loved it, I still regret not buying that ceremony video. Any York graduates from 1998 B.Sc. that have the video, please rip it for me. 😀
5. I almost named my cats Carl and Sagan in honour of Carl Sagan, my favourite scientist. It was overkill though so I just named one Sagan.
I don't know who to tag right now so it ends here for now.