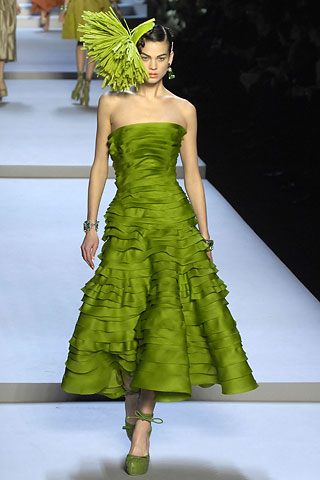 I thank Frillr for these runway videos. The Christian Dior Haute Couture Spring Summer 2007 is fun. The video is the complete show and it has lots of great closeups of the model's makeup, detailing on the clothing and full body shots. I love the opening song, ahh 80s music. I can't remember the name though, madame butterfly or something. If you know, please tell me.
The Fall Winter 2007 Ready To Wear collection is out too. Watch the video.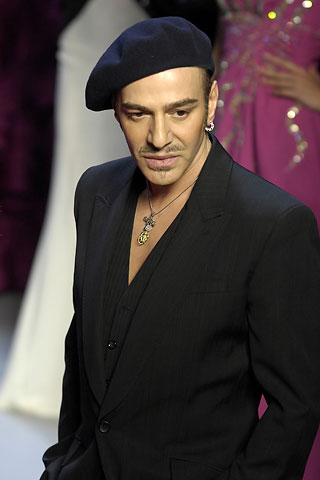 I was surprised at how tame he was at the show this year, no costumes.