So Prada has made the turban a hot item for spring 2007. I actually got to touch one in person at Holt Renfrew the other day.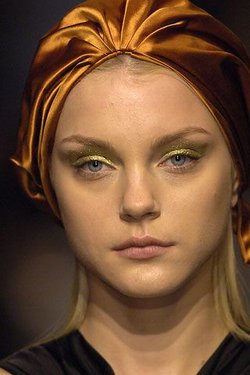 These things are tiny. I have a pretty small head and I couldn't fit into a medium. Is Stam's head that tiny? I think the turban cost $250 bucks.
I also saw the knockoff version from M by Madonna for H&M this weekend, it's a hell of a lot cheaper ($14.99). Man is that collection boring, I'm sure it will sell though. As you can guess, the H&M version wasn't quite as nice as Prada.