There are 2 silver shoes this Spring/Summer 2007 season that have me captivated.
First is these Romy silver booties by Gucci. So perfect, so my style.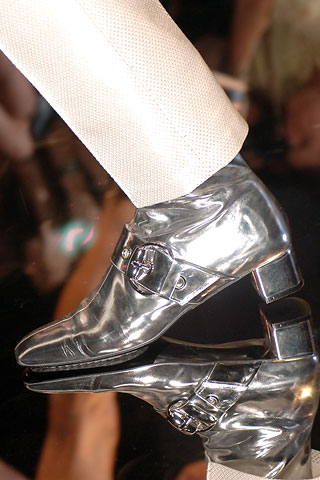 Second are these great sandals by Louis Vuitton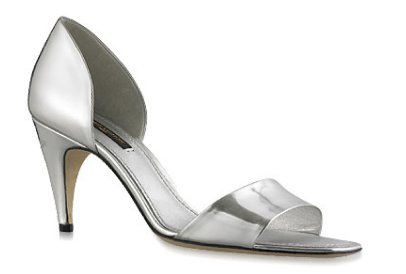 I've been looking for something similar and cheaper all over town and haven't had luck. Those of you that can afford this stuff in Toronto check Holt's for the Gucci boots and Louis Vuitton for the sandals. I finally got my silver fix satisfied thanks to Nine West (more to come on that).
images: style.com and louisvuitton.com