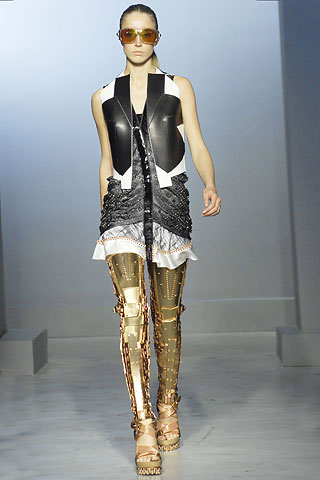 So Beyonce bought the CP30 leggings from the Spring Summer 2007. I'm curious to see this look, it's going to be fugtastic. I can't imagine her pulling it off, especially if she's using some fug shirt made by her mom.
So do you think she can pull it off?
Terrence Koh struts around NYC in the Balenciaga leggings with video below. There are pictures of him getting ready, it seems like and intensive process.
More pictures at this link (look for entry – 2007-06-11 15:54:55 – MODEL CITIZENS DEATH IN BALENCIAGA)
Turns out the leggings weren't $100,000 as previously hyped. but a mere $18,000.