This past weekend I was invited to Hannah Melville of Wonderlust last pool party in Oakville. She is moving back home to Vancouver with her husband Jordan. It was an amazing time and I had a blast.


Wendy from House of Spy, me and Hannah
We were lucky enough to be entertained by DJ Jelo and DeadMaus, some of Toronto's hottest DJs. Jelo is known world wide too. It was pretty awesome to have him spinning at such an intimate venue. It was like South Beach!

Thanks to Danielle for taking what is now my favourite picture of myself. The suit, by Vix Swimwear is one of my I wants from wayback.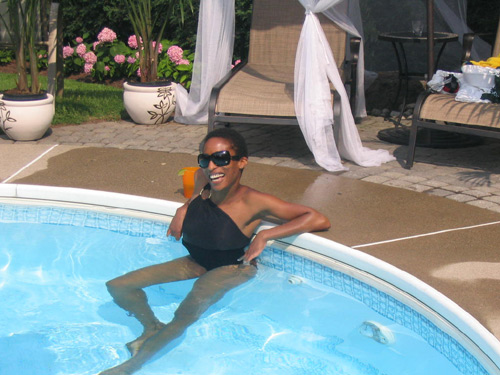 Have a safe trip back home to Vancouver Hannah and Jordan. I'll be out West next year for my annual Whistler Trip!
Check out the slide show after the jump