Maria Serrano Shoes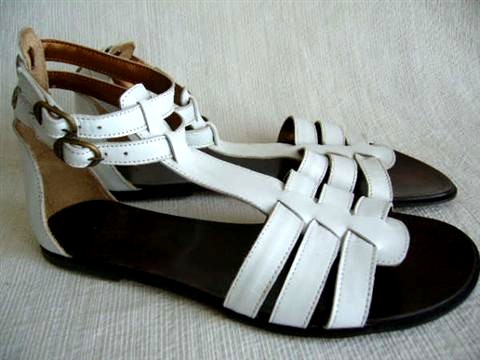 My black gladiator sandals bit the dust early this summer. I replaced them with these white ones. They should last much longer because of the quality upgrade.
Maria Serrano shoes is a Toronto based company that sells shoes made in Argentina.
Our intention is to feature new and different lines of shoes that are beautifully wearable. Every one of our shoes is made in Argentina and exclusive to Canada alone. We will carry limited quantities of each style so running into someone on the street with "your" shoes won't happen.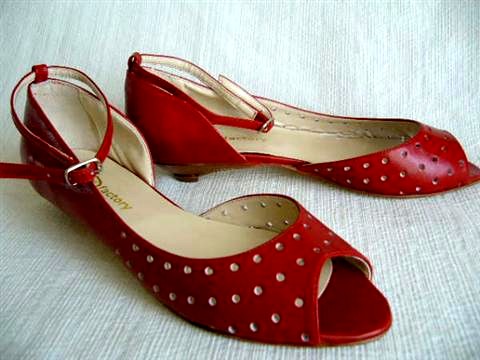 I also got these red girly flat shoes, which is a little unusual for me. If I'm wearing flats they are running shoes, so this is a departure.
I purchased them at a small sample sale I was invited to. You can also get her stuff online or at the small number of events she attends. Watch her space for details.