After Phi it was off to Ruffian at the National Arts Club, right besides Gramercy Park. The building is so completely stunning, I was blown away. Unfortunately, it was terrible for pictures with my crappy digital camera so I don't have any.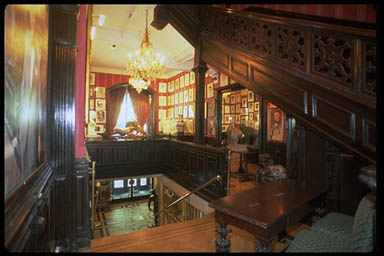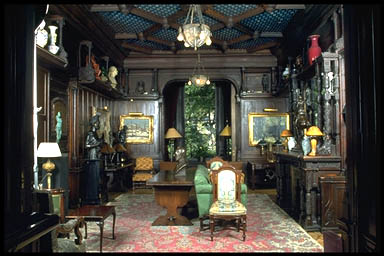 The show was an hour late. All the shows I went to were late, but usually only 20 – 30 minutes. The next show, Temperly was waiting for us though. I enjoyed parts of this show. The presentation was amazing, great location and great music. The One Winged Dove Dress in Pomp Pink Satin Faced Organza that Canadian, Lisa Cant wore knocked everyone's socks off.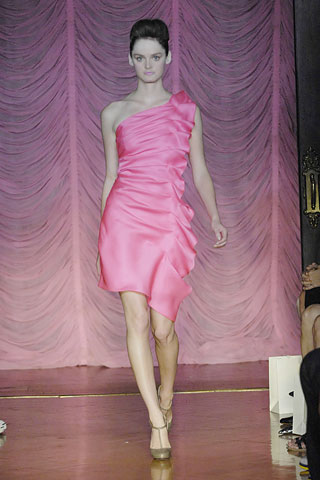 The high waisted pants and the jackets were amazing. I loved this set: Bustier Trouser in Clay Pearlized Cotton, McLaran Jacket in Clay Pearlized Cotton. ( I love line sheets, thanks thoughtful designers).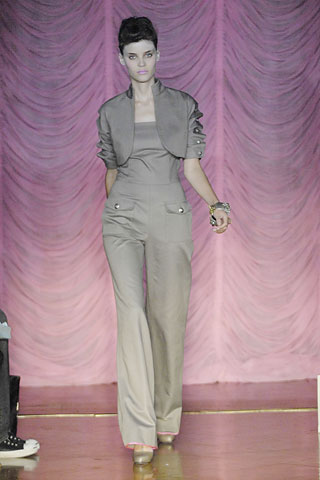 All the clothes that used the white flowered material reminded me of bed sheets and wallpaper. I didn't like any of the last 3 gowns either. Video of the show is after the jump…


images of National Arts Club: http://www.nationalartsclub.org
other images style.com