StyleShake is this new Internet business where users can create their own dress (using StyleShake templates) to create a custom dresses. The company takes your request and creates the dress you designed. It's getting press everywhere.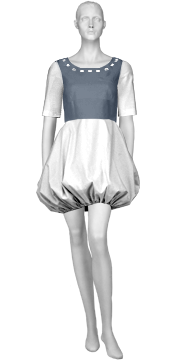 I don't like most of the options available so I'm not very excited. It can't just be me, there is something way wrong with this bubble hem. The options are expanding so maybe in the future they will have something I don't find horrible.
Check it out and let me know what you think?