I don't normally follow the men's collections too much, but I've decided to do something different. I don't know what Miuccia is thinking this year, but I really don't like men in miniskirts.


There are a bunch of looks that I really dislike, like the nude tops.




(click to see larger versions)
However, there is a winner; this beautiful red suit. I like the boots too, but not together.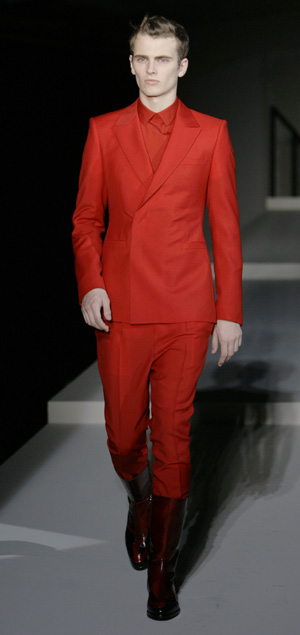 The collection overall isn't that bad, these are a few extreme examples. I'm loving the shoes and boots. Of course, styling manbags get me everytime also.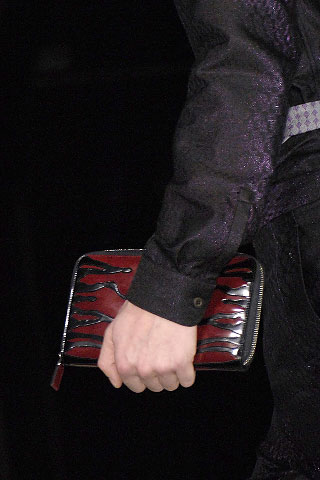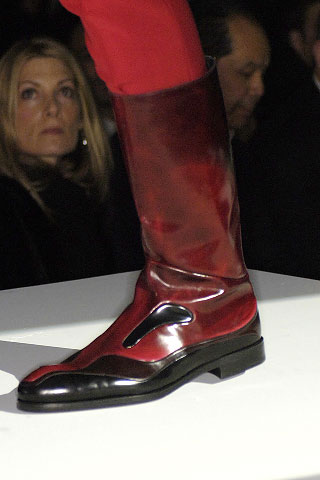 images: thefashionspot and mens.style.com