NYC La.Ga Bag for Krv Kurva, by Sarah Parris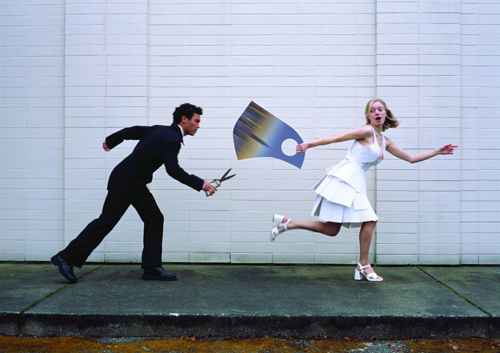 Ex-blogTOer Ryan LaFlamme told me about this company he works for called 66degrees a few months ago. 66degrees.com is based out of Toronto and the mandate is to "bring an array of very exclusive, mostly one-of-a-kind or limited edition products made by designers and artists around the world to people like you… people with smart tastes, people who want something different, something unique." So I've been checking the site from time to time to see what's new. This week, this bag landed in my inbox. I was smitten; it's very unusual. The pattern reminds me of the New York City skyline. It has an interesting story also.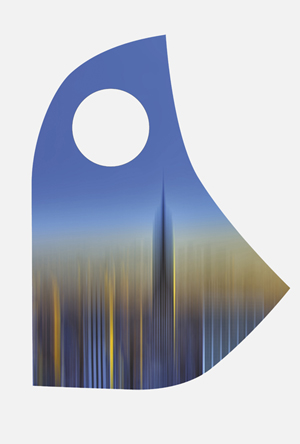 Visualized by one of England's most sought after designers, and hand-made at a women's prison in Portugal, this ultra-exclusive handbag is available only at 66degrees.com.

The La.Ga Bag, a trademark of Lisbon-based design studio Krv Kurva, is distinctly European in design. The bag marries two unique design ideas: the artistry of the bag's graphics, and the manufacturing. Each bag is given a unique artistic layout by a different guest designer, in limited runs of only 199. Past designers have included artists and graphic designers from Spain, Portugal, Argentina, Brazil and the U.S. Shaped like a large teardrop, the bag is constructed from semi-rigid Dupont Tyvek (water, radioactive, and bio-hazard resistant, of course). Thinner than one millimeter and weighing less than 40 grams, this bag is able to hold up to 55kg easily, while still being machine washable. With use, the bag becomes softer and more malleable. Krv Kurva's latest design is now a 66degrees.com exclusive. "NYC" is a bold interpretation of the New York skyline at twilight by Sarah Parris, from English design studio Saville Parris Wakefield (whose designs have graced some of the finest fashion and design houses in Europe, including Alexander McQueen, Christian Dior, Jil Sander and Stella McCartney). NYC was unveiled, to great fanfare, at 2008's International Contemporary Furniture Fair in New York, with the first 30 distributed to friends and admirers of Krv Kurva and its sponsor, Designboom.Manufacturing of the La.Ga bag is also a one-of-a-kind process. Krv Kurva's founder, Jorge Moita, wanted to do more than just make art; he wanted to make positive social change. Each La.Ga bag is hand made by the inmates of a female prison in Tires, outside Lisbon, Portugal. The collaboration provides the women, many of whom are poor and uneducated, an opportunity to learn skills and earn a living when they leave prison.Each NYC La.Ga bag in this limited edition run of 199 is hand-made at the Tires Prison Centre in Tires, Portugal. Each bag will ship with a certificate of authenticity, numbered and signed by the creator.