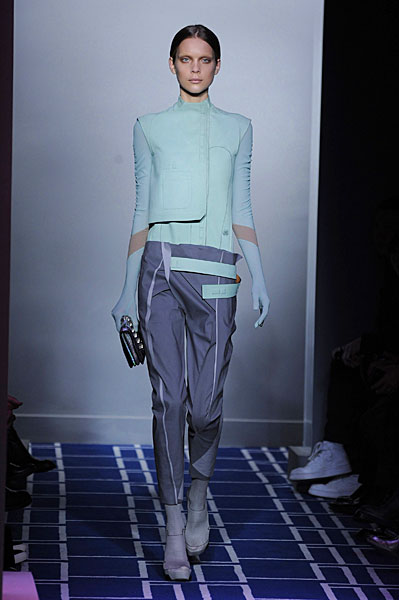 At first look, I wasn't into the Balenciaga Spring collection. I've looked at the collection again and seen the details.
I'm now a fan. Nicolas Ghesquière has gone heavy on the Sci-Fi and I love him for it. It's not quite like Spring 2007, my dream Balenciaga collection, but it'll do.
I'm going to name the shoes The Tron Shoes. I can't say I would wear them, but they intrigue me because of their construction. It's more than a sock over some shoes.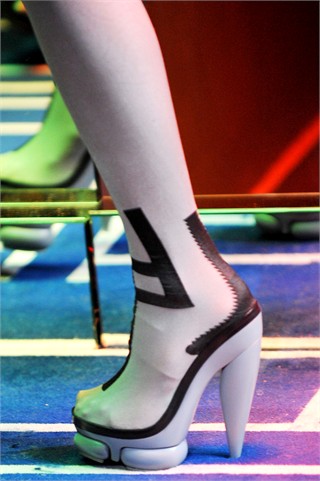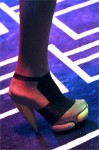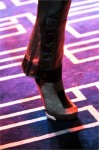 images: www.thefashionspot.com, style.it