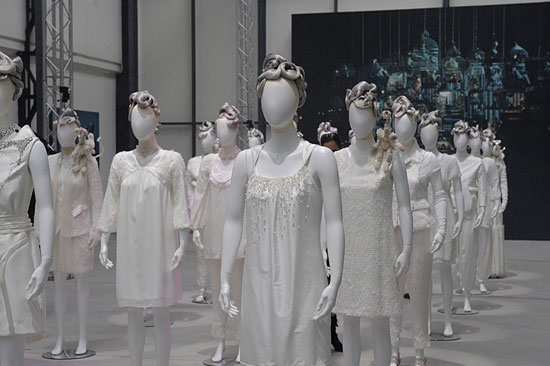 So the major shows are over. As many people are always looking for trends here are a few links to help you break down what is going to be big for Spring 2009.
Frillr has there take which includes Fringe, Skeleton, Statment Necklace, Jumpsuit, Middrift.
Trend de la Creme includes trends like Triple tiered floor length skirts, body wrapping, genie (harem) pants, corsets, fringe, knee highs, caplets, frame skirts.
Check out the Spring 2009 colour report from Pantone.
Vogue UK's Fashion Trends Report for Spring/Summer 2009 is pretty cool. They alphabetize the trends and for each trend the designer is referenced. Of course there is a lot of images too.
The Cut: New York Magazine's Fashion Blog lists their best looks of The Best of Paris. Check out the blog posts labeled trends.
Girldir.com lists their trends from New York Fashion and Milan Fashion Week and London Fashion Week.
Refinery 29 lists their 16 Top Trends from New York and 13 Top Trends from London. Check out their accessory trend report also.