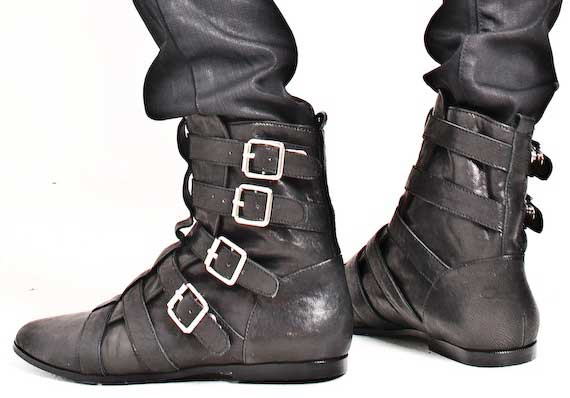 I wanted the Jeffrey Campbell Biz Belted Bootie. I figured nowhere in Toronto would carry this style but I was wrong. It figures a new store I've been hearing wonderful things about is carrying them, Chasse Gardee.
Chasse Gardee has been on my shops to visit list since I heard a friend gushing over this great new store in the West end; Queen and Dovercourt to be exact. I finally got that chance. Lining the exposed brick wall was shoes. The selection was unique and eclectic. You probably won't find any of the shoes here in any other stores in the city.
They also carry handbags and jewellery. Some of the brands you can find are Slow and Steady Wins the Race, Hyde S.K, Jeffrey Campbell and Karen Walker Eyewear. I didn't make note of any of the other shoe brands.
Chasse Gardee
1084 Queen Street West
Toronto, Ontario
416-901-9613
You can find the < Jeffrey Campbell Biz boots online at Canadian retailer Ssense.com