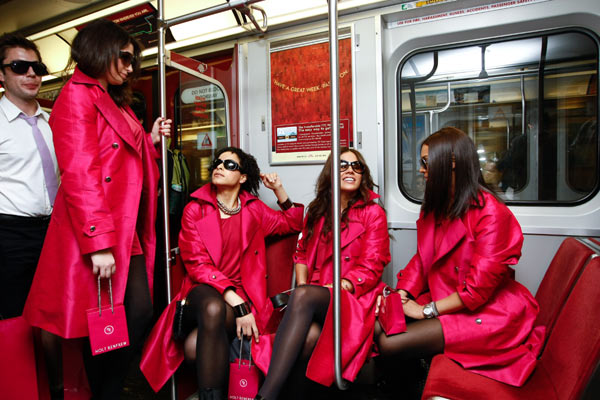 I wasn't able to see the Holt Renfrew Magenta Girls in person and I was very disappointed. I was busy the days they were touring areas of the city spreading the word about Holt Renfrew.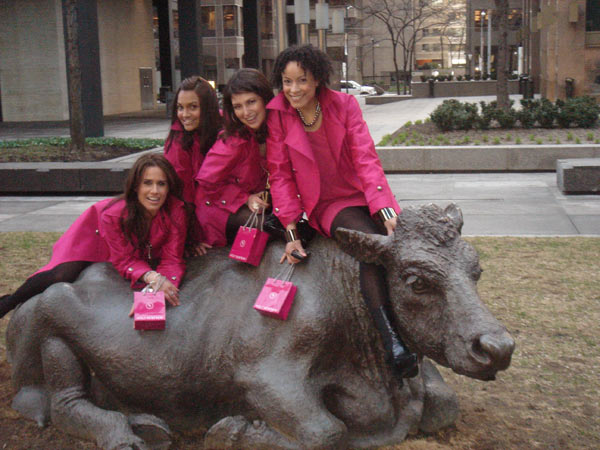 I know a couple of the Magenta Girls so I was getting regular updates on their excursions. I saw the facebook group photos and some of them were so cute. They also made their way down to The Financial District, my hood.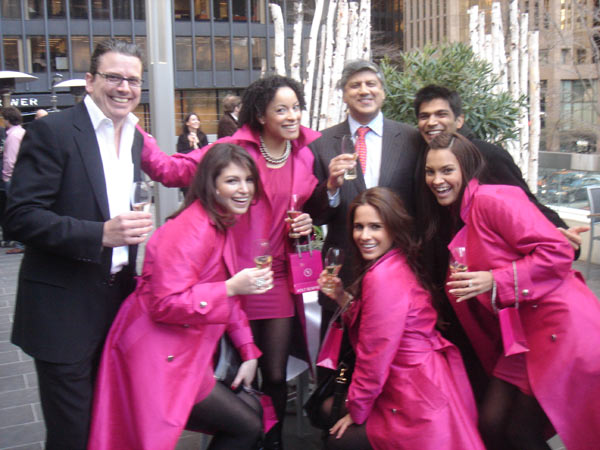 They chatted up the Boys from Bay Street and played on the TD Centre cows. Those cows are damn popular. Even I have a picture of one I took at my desk in the office.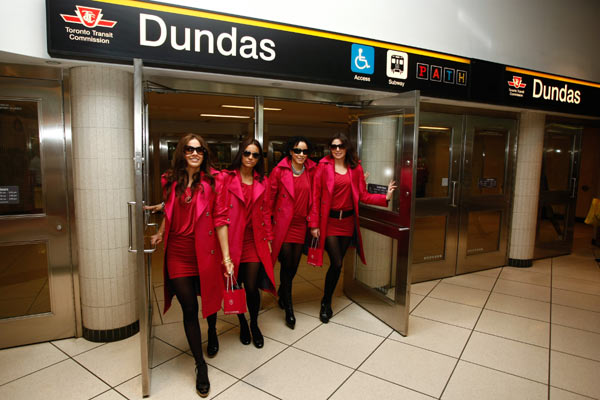 Hopefully I will be free to check out their next excursion into the streets of Toronto. I want their outfits!
images courtesy of Holt Renfrew.