So, I planned to do an "i want" post around SpinTO when I signed on as a media sponsor. Initially, it was going to be a menswear and womenswear post, but I decided to make it all about me. The i want: Sporty SpinTO Style post went over well. Well the boys want their own post now. So this is the Male version of i want: Sporty SpinTO Style aka the Male Model Edition.
We can't have a sporty style post without Canadian boys, DSquared2. This is the bread and butter.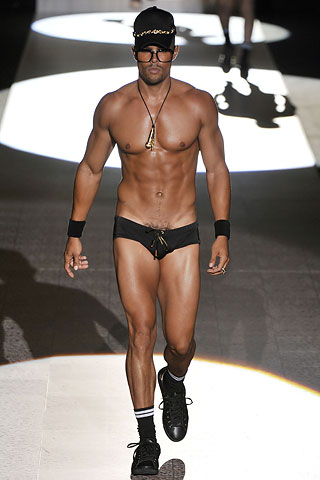 This is for the daring man. While the more modest can get into the Solid Gold them with these little gold shorts.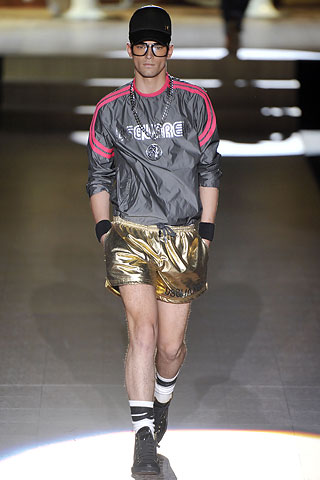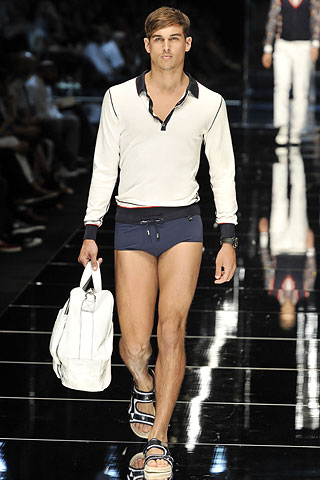 Of course, Dolce & Gabbana, you can't do sporty without them.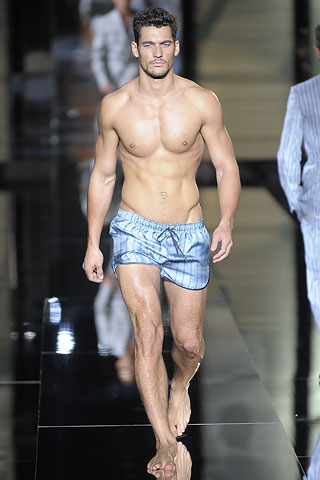 These short shorts for men are perfectly acceptable to me 🙂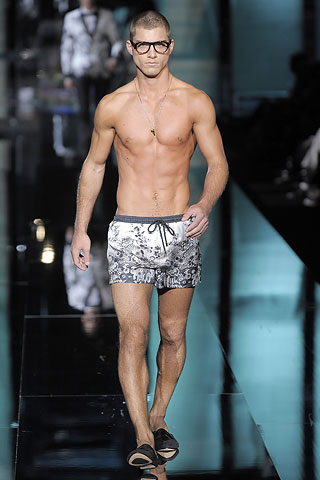 To round out the list we need Mr. Roberto Cavalli, which should inspire men looking to wear swimsuits.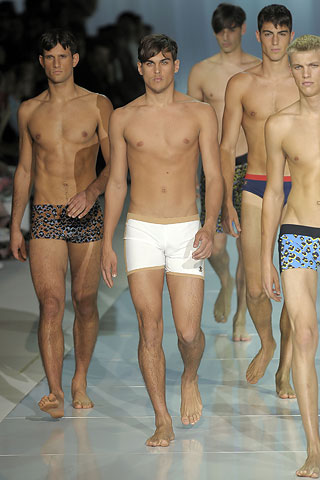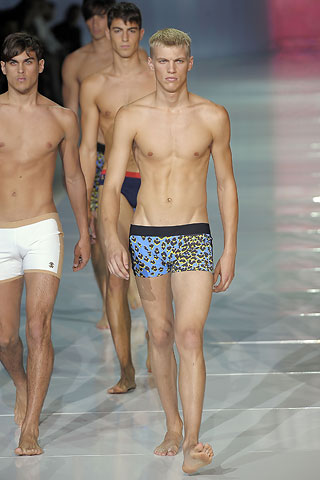 So, this is my idealized version of male Sporty SpinTO Style. There is no corresponding bicycle short trend in menswear right now. The closest is the short shorts, which I like with the right set of legs. What will you be wearing at SpinTO guys? Get your tickets.
SpinTO is a fundraising project that kicks off with a party on May 15 celebrating the 600 km Friends for Life Bike Rally from Toronto to Montreal in support of the Toronto People with AIDS Foundation.

This project will be lead by a community-media site at SpinTO.ca, a place where stories about the journey riders in the Rally will be told through new media including blogging and video podcasting. These stories will continue to be told well beyond the kick-off party leading up to the ride to Montreal taking place in July 26-31, 2009. SpinTO has been organized by a team of community contributors, led by Mark Kuznicki and Adam Schwabe, both riders in the 2009 Bike Rally.
images: style.com