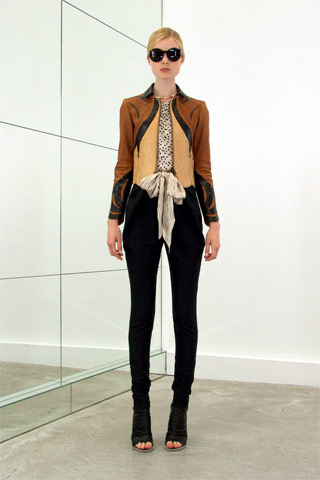 Balenciaga Resort 2010 was a mixed bag, linen, short party dresses, slim pants, volume, ruffles and prints . Like most of the resort collections I loved, there was a great pant selection.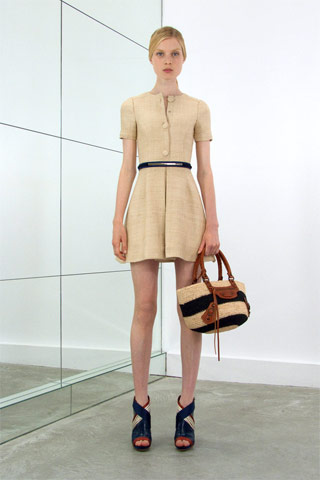 I loved the linen pieces. The fabric was substantial and raw.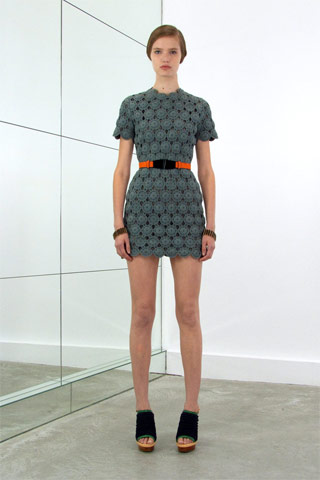 The collection as a whole didn't really mesh with me like last seasons. There were pieces that felt completely out of place like this beautiful grey dress. The pattern in the fabric wasn't recreated in any other pieces.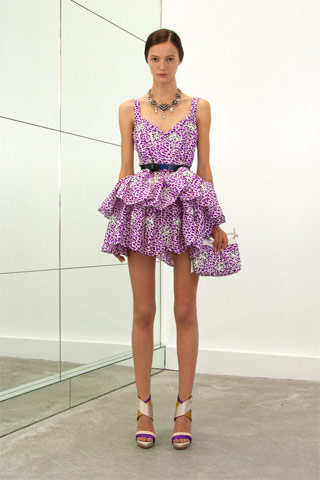 It was still a great collection, just not as cohesive and directional as past efforts. Definitely not as futuristic as past collections. The super short tiered party dresses are super cute. The shoes, my god, the shoes.
images: Style.com