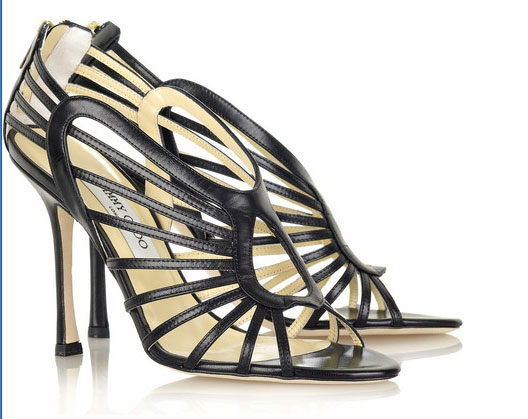 So the news broke last night, Jimmy Choo will be the next designer for H&M. This a big one for all the Sex in The City wannabes.
This autumn, British accessory brand Jimmy Choo will bring its international glamour and covetable shoes and bags to selected H&M stores. The collection will be available from November 14 in around 200 stores across the world. It is the first time that H&M is collaborating with an accessories brand, and to celebrate Jimmy Choo will extend its design vision for this collection to women's clothing to complement the accessories. Further exciting news is that this collaboration includes a men's collection of shoes, bags and accessories.
I'm not a fan of Jimmy Choo, his shoes do nothing for me in general. I'm hoping H&M does the right thing and make the shoes from leather and not plastic. If you have seen the shoes lying on the sale tables right now you can understand what I mean. A Jimmy Choo shoe out of plastic, it's like blasphemy to me.
I predict this sale will be the most nuts. Get your elbows up if you plan on hitting H&M for the release date in November.