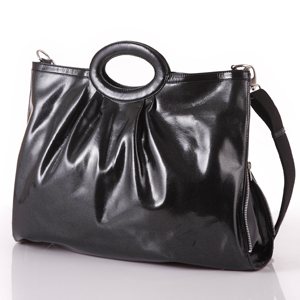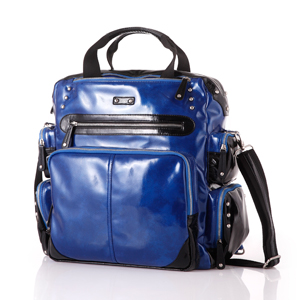 Some of the best part of writing this blog is meeting amazing designers in this city. One night I was out with friends I was introduced to Tarek Al-azbat. He is a Toronto handbag designer. His focus has been producing handbags for other designers. One of his former clients is Alexander Wang. He has been in the business for 14 years and now he is looking to bring more attention to his own handbag line called Nella Bella.
Nella Bella is here to give you another fashionable outlet for vegan handbags. I asked Tarek, why vegan? In addition to the environmental benefits he explained that using PU leather allowed for different fabrications that just aren't possible with leather. He showed me a black bag with a chevron pattern that is possible with PU but not real leather. Tarek showed me a few different designs. I was impressed with fashion forward styles and you can tell design is just as important as vegan materials. I even got a croc stamped tote to give a test drive. I'm enjoying it very much and it becoming part of my regular rotation. Nella Bella isn't just for women and there is a selection of handbags for men too.
Here is a selection of Nella Bella Fall 2009 Handbags.

Nella Bella is available all across Canada, please check the website for the location nearest you.
.