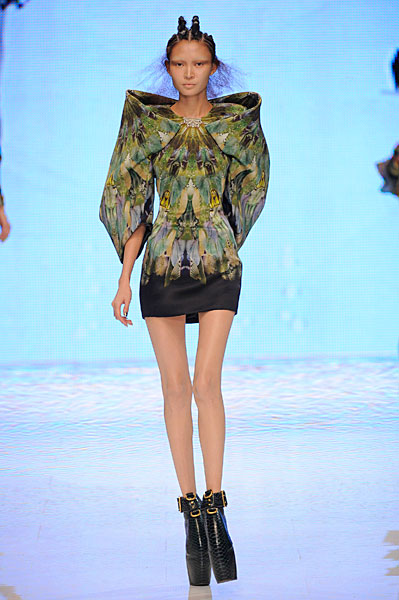 The Alexander McQueen Ready to Wear Spring 2010 collection was an alien spectacle. A snake and Geiger influenced fashion moment of the finest degree. The show was the fashion jolt I needed. Yes, there is creativity still kicking around this season. McQueen delivered it and then some. I'm still in awe over this out of this world collection. What do you say but wow, wow, wow!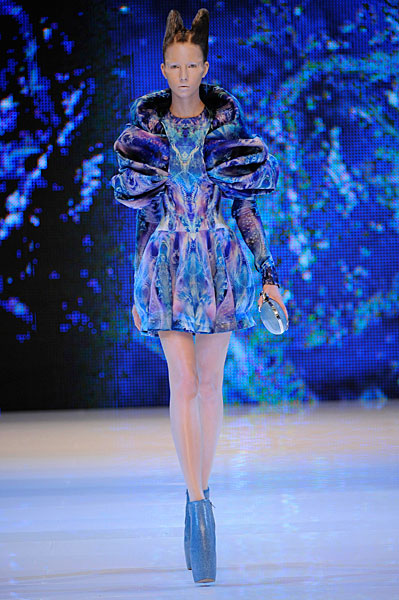 I missed seeing the video live, but I wasn't the only. It seems they didn't anticipate the demand for the live stream and servers went down. I send my friend, who was sitting in 3rd row at the show, a message asking how the show was. He replied back with "STUNNING". I knew he was serious because he doesn't throw those words around much.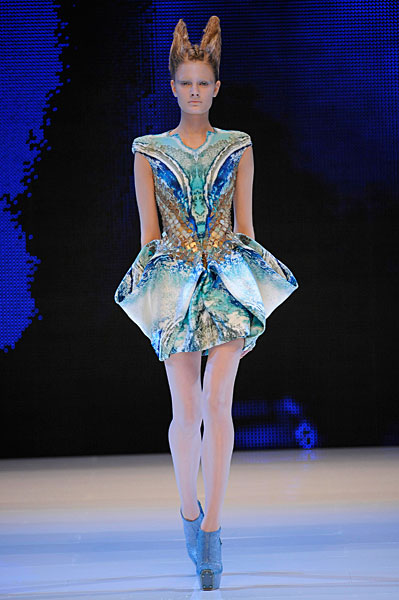 The shoes were like nothing I've seen a fashion show but had a fetish feel to them. I thought they were great for the runway presentation but I really can't see these shoes going into production.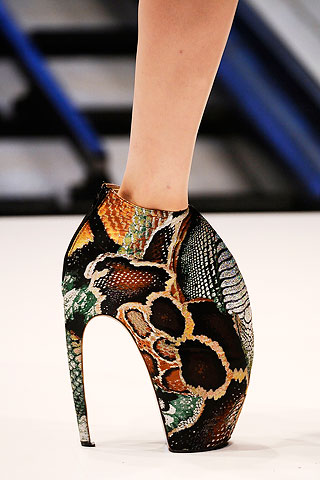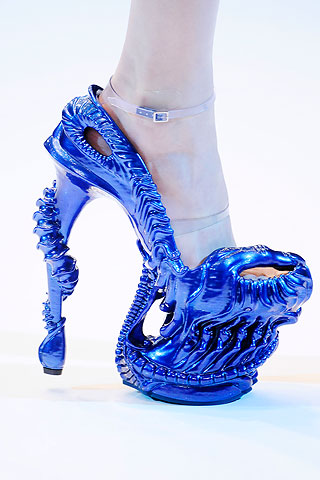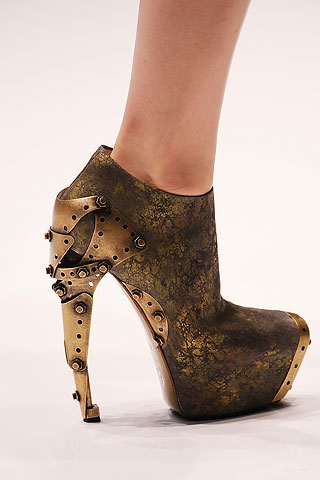 You must, must see the Alexander McQueen Ready to Wear Spring 2010 video. This collection needs to be seen in motion. You should also see the detail shots for close ups of the materials and makeup.  The NY Times is amazing for high quality images of the collection, get in there and zoom.
images: thefashionspot.com