I was honoured to be part of this season's Toronto Fashion Heroes by Andrew Sardone in NOW Magazine. Prior to the piece coming out I had lunch with Andrew and we conducted a little interview. The next day at lunch I was standing at King and Bay with Michael Watier the photographer doing the photoshoot. That was a lot of fun. People stopped to gawk and little kids waved at me, like I was a famous person. A friend of mine, Jason Howlett, happened to be walking by at this point and snapped this behind the scenes shot.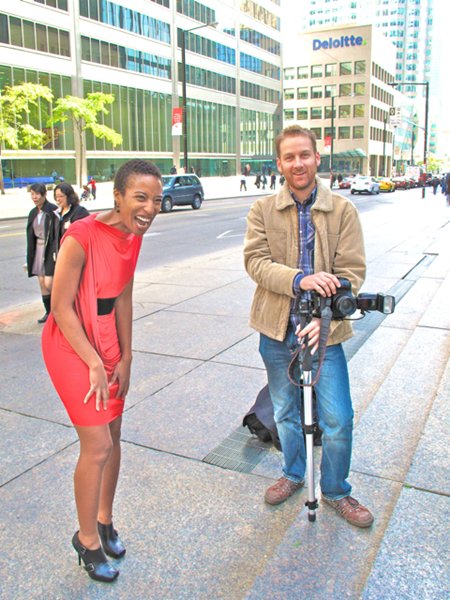 It was pretty emotional to read Andrew's words when the piece came out. The support on twitter was amazing. I want to thank all my readers and everyone who has supported me with my little blog. It's been a hell of a year, both good and bad, with the good outweighing the bad. I have no idea how I'm gonna top 2009.
Check out the full story at NOW Magazine – Toronto Fashion Heroes – Anita Clarke.